A recent appellate New Jersey employment law decision in the case of In the Matter of F.S., Police Officer (S9999U), City of Jersey City outlines the procedures for appeals by applicants who were removed from a list of eligible candidates for civil service law enforcement or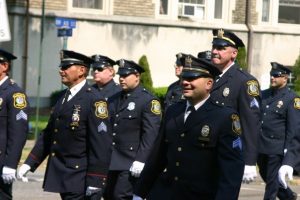 firefighter positions for psychological reasons.  While the candidate lost his appeal, the Appellate Division's opinion should give candidates faith that they will receive a fair shake before the Medical Review Panel and New Jersey Civil Service Commission.
F.S.'s Application with the Jersey City Police Department
F.S. passed the civil service test and received a conditional offer of employment to become a police officer with the Jersey City Police Department, a civil service employer.  The offer was conditioned upon F.S.'s successful completion of a psychological examination.