The State Supreme Court recently issued an important decision concerning New Jersey employment law.  In the case of Pritchett v. State, the Court confirmed that punitive damages are available against public employers under the New Jersey Law Against Discrimination and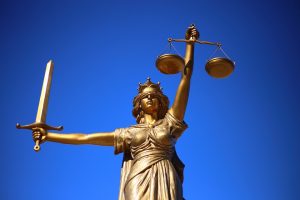 whistleblower protection laws, and defined the heightened standard under which trial judges must review such awards.
Background
Shelly Pritchett was a New Jersey State corrections officer.  She suffered injuries breaking up a fight between two inmates.  She received medical treatment and went on workers compensation leave.  She recovered from the injuries, but during her treatment it was discovered that she might be in the early stages of multiple sclerosis (MS).  She requested unpaid leave.  Her captain wanted to deny the leave, but was advised by human resources, her supervisor and the facility's deputy executive director of operations that the leave should be approved.  While the captain remained adamantly against it, the leave was approved.  However, Pritchett was told that no further extensions would be granted.