Progressive discipline is a concept used in New Jersey civil service discipline law and teacher tenure charges.  It can serve to increase or decrease the severity of a penalty based on the employee's prior disciplinary record.  Recently, an appellate opinion examined the concept of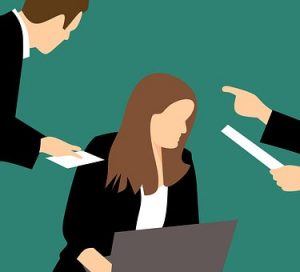 progressive discipline in the context of a civil service discipline appeal in the case of Matter of Stuiso, Bergen County Department of Public Works.
Background
Ronald Stuiso was a maintenance worker for Bergen County. He filled out two repair forms reporting unsafe conditions.   He directed another employee, Francesco Azzollinni, to submit the forms.  Azzollinni met with Vincent Rothenburger, a department supervisor.  Rothenburger raised his voice at Azzollinni, leading Stuiso to intervene and raise his voice at Rothenburger while getting in his face.  The two continued yelling until separated by co-workers.