Changes to the Fair Labor Standards Act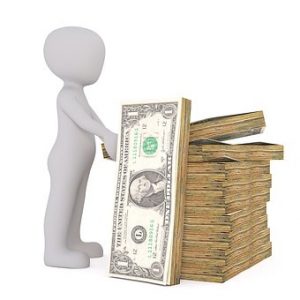 The Fair Labor Standards Act ("FLSA") is a federal statute enacted in 1938 with the goal of setting national standards for employees, including minimum wage, overtime requirements, child labor restrictions, and other protections.   Our employment attorneys represent management and employers in litigation under FLSA violations and litigation about its state counterpart, the New Jersey Wage and Hour law.  Our
Many changes have been made to the FLSA over the years to try to keep up with the changes in inflation the socioeconomic climate of the country.  On March 13, 2014, President Obama published a Presidential Memorandum directing the DOL to review and revise the regulations protecting workers through minimum wage and overtime standards.  In May of 2016, the United States Department of Labor ("DOL") responded by updating the FLSA to extend overtime pay protections and minimum salaries – which would mark the first significant change in 40 years.
The rule sets a minimum salary requirement of $47,476 for salaried workers – which more than doubled the prior minimum of $23,660. Generally, employees are paid on an hourly basis and then paid one and a half times their regular hourly pay for all hours worked in excess of 40 hours per week.  However, certain employees are "exempt" from the hourly pay and overtime requirements.  Some of the most comment exemptions are for: professionals (lawyers, accountants, engineers, etc.) executives or administrators (managers, officers, etc.), and commissioned salespeople.  For employees not being paid on commission, these exempt workers are generally paid an annual salary as opposed to an hourly wage.
The general idea of exempting these workers was that the annual salary for a professional or an executive was expected to be high enough to not need overtime protections to receive a fair wage.  However, the workplace dynamic has evolved over time so that salaried workers are working more and more hours for less and less pay.  As a result, the new FLSA rule would require a higher minimum salary to help ensure that employers are not getting though any "loopholes" and paying salaried workers less than a fair wage or even less than the minimum wage.
The new FLSA regulations also set up a mechanism by which the DOL can automatically update the salary and compensation levels every three years to maintain appropriate standards going forward as well.
This new rule was scheduled to take effect on December 1, 2016.  However, many entities including more than a dozen States filed lawsuits to stop these new rules and on November 22, 2016, the United States District Court in Texas granted an injunction against the new rules in the case of State of Nevada v. United States Department of Labor.  In that case – which consolidated many cases – the States argued that the DOL, exceeded its authority and raised the threshold too high, suggesting that Congress, and not the DOL should make that kind of decision.  The injunction does not defeat the DOL's new FLSA rules, it only delays the effective date to allow the courts to have an appropriate amount of time to review the objections being brought by the States.  Therefore, at this point it is unclear if and when the new rules will take effect and the progress of the District Court case needs to be closely followed.
McLaughlin & Nardi, LLC's employment attorneys are experienced with and knowledgeable about both State and Federal employment laws in a wide variety of areas including minimum wage requirements and other employee protections.  To learn more about what we may be able to do to help, please visit our website, or contact one of our New Jersey lawyers by e-mail or telephone at (973) 890-0004.