Harassment and Anti-Discrimination Policies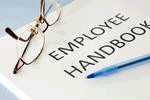 New Jersey protects employees from discrimination and harassment in employment when the discrimination or harassment is based upon a protected type or classification of person. For instance the following classes are protected by New Jersey's Law Against Discrimination: age, race, creed/religion, color, national origin (your family's country of birth), nationality (your country of birth or where you are a citizen), and service in the United States armed forces.
The Law Against Discrimination also protects people from discrimination based upon their gender, pregnancy, sexual orientation, marital status, familial status (though typically only with respect to housing discrimination), civil union status, domestic partnership status, gender identity or expression. Further, it also protects classifications based upon mental or physical handicaps or disability, perceived disability, AIDS/HIV status, genetic information, atypical hereditary cellular or blood trait, refusal to submit to a genetic test or make available the results of a genetic test to an employer, and any other characteristic protected under applicable federal, state or local laws or regulations.
The Law Against Discrimination not only covers employment practices, but also prohibits unlawful discrimination in housing, credit and business contracts, and places of public accommodation.

McLaughlin & Nardi's attorneys are very experienced in representing both employers and employees in claims of discrimination. However, the best way to handle discrimination claims is to make all reasonable efforts to prevent the discrimination in the first place. A good place to start with this is with the creation of effective, written anti-harassment and anti-discrimination policies. These policies are an essential tool for every business and should be a high priority with the goal being to reduce and adequately address harassment and discrimination claims.
These policies should lay out exactly what discrimination and harassment are and what the procedures employees should follow if they believe that they are being discriminated against or harassed. These policies should also assertively state that any acts of discrimination or harassment will not be tolerated by the company. The policy should be widely distributed and easily visible or available to all employees. Indeed, New Jersey's Supreme Court has explained that an employee can show that an employer was negligent in failing to have in place well-publicized and enforced anti-harassment policies, effective formal and informal complaint structures, training, and/or monitoring mechanism. Further, the Court stated that the policies need to be supported by the top management in the company, where they are not just words, but backed up by consistent practice.
Ideally this should prevent the discrimination or harassment from occurring. However, even if it does not, it gives the effected employee a remedy, a way of voicing her concerns and being heard by management. Still, management must comply with their own procedure and actually address and investigate every discrimination and harassment claim as serious and legitimate. The worst thing an employer can do is ignore a person's claims.
New Jersey's Supreme Court has issued many rulings on these policies. For instance, if a company has a policy with procedures to report harassment or discrimination and the employee fails to utilize it, the company may use that failure as a defense.
McLaughlin & Nardi's attorneys are experienced with helping employers write anti-discrimination and anti-harassment policies, and to defend against claims of harassment or discrimination. We are also experienced at counseling employees regarding their rights and representing them when those rights have been violated. To contact us to learn more about what we can do to help, please visit our website or contact one of our New Jersey lawyers by e-mail or telephone at (973) 890-0004.