Issues Faced by New Jersey Solid Waste Haulers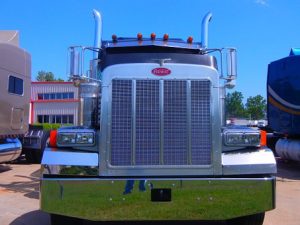 The transportation and disposal of solid waste in New Jersey is a heavily regulated industry.  The statutory and regulatory framework of New Jersey sold waste law is complex.  Attorneys from our firm have significant experience counseling and representing solid waste companies in all aspects of their businesses.
This regulatory complexity starts at the beginning of a solid waste hauler's lifecycle.  A business or person who wants to get into the business of hauling solid waste must make an A-901 application to the New Jersey Department of Environmental Protections, undergo a rigorous background investigation, and obtain a certificate of public convenience & necessity (CPCN).  The operation of the business is also governed by a complex regulatory scheme, including the registration of vehicles, the types of waste which can be handled, and what can be done with it.
And, of course, a solid waste hauler is a business just like any other business.  It will have the multitude of issues any business has.  It will have disputes with its customers.  It will have labor and employment problems.  Competitors will try to take its business.  The owners will have disputes between themselves.  It will need to collect delinquent bills.
Our New Jersey solid waste attorneys have significant experience representing and advising solid waste companies in all these matters.  We have handled A-901 applications and renewals for many solid waste haulers, franchisors and franchisees.  We represent solid waste companies in disputes with their employees over wages, discipline, and claims of wrongful discharge.  We represent business owners when they are having disputes with their partners or fellow shareholders, and in negotiations and litigation.  We represent garbage companies which have received notices of violations from various governmental entities. Help them collect their fees from customers who refused to pay.
We advise solid waste haulers on various aspects of their businesses.  We focus on avoiding disputes before they happen so that the company can focus on doing its job and making money.  For instance, one of the areas we focus heavily on is contract drafting and negotiations, because a well-drafted contract will go a long way towards avoiding disputes, getting the hauler paid for its work, and assisting in collection if the customer refuses to pay.  Likewise, if the hauler is going to do work involving residential construction or renovations (such as construction and demolition work), then the contract needs to comply with the New Jersey Consumer Fraud Act and the hauler needs to be registered with the New Jersey Department of Consumer Affairs.
Disputes, of course, do happen no matter how well the contract is drafted.  Some customers just don't want to pay what they owe.  Our attorneys have significant experience representing solid waste haulers in collecting debts owed by customers who refuse to pay or who wrongfully threw the hauler off a job, from negotiations to litigation.  We also have considerable experience in litigation against other haulers who wrongfully stole business from our clients, from negotiation to trial.
It is important to have help navigating this complex area.  Our attorneys represent solid waste haulers and advise them in all aspects of their businesses and the solid waste industry.  You can call (973) 890-0004, or e-mail us.  We can help.