New Jersey Appeals Court Addresses Quantum of Proof in Constructive Discharge Case of Cecile Portilla v. Maxim Healthcare, Inc.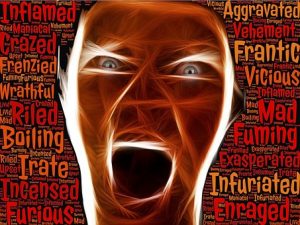 New Jersey employment law recognizes the concept of "constructive discharge."   Constructive discharge occurs when an employee's working conditions are made so intolerable that the employee has no choice but to quit.  When the actions causing the hostile work environment are undertaken because of discriminatory harassment, this can constitute wrongful termination even though the employee quit, rather than being fired.  However, the burden of proof to prove constructive discharge is on the employee.  The Appellate Division of New Jersey's Superior Court recently issued an unpublished opinion addressing the question of proof.
Background
The Appellate Division explained that the evidence in the case revealed the following facts.
Cecile Portilla is a registered nurse.  Maxim Healthcare Services, Inc. ("Maxim") hired Portilla as director of clinical services for Maxim's South Orange, New Jersey Office on April 8, 2013.  She received extensive training from the company, including a ninety day course on Maxim's policies and procedures.
During the course of her employment, Maxim documented that Portilla failed to file required reports relating to: Tracking doctors' orders; tracking employee requirements, such as the expiration of their training and licenses; tracking when patients needed to be reevaluated; and tracking patient administrative issues, such as outstanding treatment authorizations.  Likewise, other employees found Portilla difficult to work with, and one even cited Portilla's treatment as the reason she quit.  Maxim reassigned several of Portilla's responsibilities, coached and trained her, but her performance did not improve so they put Portilla on a thirty day performance improvement plan.   When that did not improve Portilla's performance, her supervisors went to her office to meet with her in person.  However, Portilla locked her office door, left the building through the back door, and never came back.
Portilla then sued Maxim, alleging that she was wrongfully fired and constructively discharged in retaliation for filing internal compliance reports; filing reports with outside agencies; and complaining that a minority employee was underpaid in comparison to a white employee.
However, the evidence showed that Maxim investigated every one of Portilla's reports, and where fault was found it took corrective action.  Indeed, the reports she relied on were exactly the ones she was hired to file (but often didn't).  Moreover, in one example, Maxim's supervisors told her to make a report herself to child protective service because her internal report contained allegations of abuse, patient neglect, theft or exploitation, but she never did.  Additionally, she had no idea what the pay of the white employee was when she made her complaint.
She claimed that Maxim retaliated against her by giving her more work than other employees in the same position, but the evidence showed that those employees actually had more work than Portilla, not less.  Portilla also claimed that Maxim withheld paying her a bonus, but the evidence demonstrated that she was not entitled to one.   Portilla also alleged that other employees avoided her and bypassed her to report to others.  However, the evidence showed that it was Portilla's demeaning and disrespectful conduct toward these employees which led them to avoid her.  Indeed, one employee resigned specifically because of the way Portilla treated her.
Portilla did not claim that Maxim fired her.  Rather, she claimed that Maxim's managers harassed her in retaliation for her reports that to the point that she was "constructively discharged."
Maxim's attorneys filed a motion asking the judge in the case to grant summary judgment dismissing the employee's claims, arguing that the evidence was so one sided that the employer should prevail as matter of law.  The judge agree and dismissed Portilla's case.  She appealed to the Appellate Division.
Constructive Discharge Under New Jersey Employment Law
New Jersey employment law recognizes constructive discharge when the acts creating the hostile work environment violate the New Jersey Law Against Discrimination (the "NJLAD"), New Jersey's main law prohibiting discrimination in the workplace, or New Jersey's Conscientious Employee Protection Act ("CEPA"), which prohibits retaliation for whistleblowing in the workplace.  It can also apply in the context of retaliation for complaints of unpaid wages or overtime.
However, the Appellate Division explained, relying on prior cases from New Jersey's Supreme Court, that the employee bears the burden of proving that the employer's actions made the work environment "so intolerable that a reasonable person would be forced to resign rather than continue to endure it."
In this case the Appellate Division explained that Portilla had not met this burden.  In fact, the Court went on to explain that "the evidence…  was so one sided that the [Maxim] had to prevail as a matter of law."
The Takeaways
Constructive discharge is a viable claim under New Jersey Law. This is important because it means that the former employee can recover lost wages, which she would not have been able to have done if she were just allowed to sue for unlawful harassment while she was employed.
The burden or proof, however, is always on the employee. Thus, before an employee decides to bring a lawsuit for constructive discharge she should ensure that she has witnesses and documents to support her claim.
Likewise, employers should understand that constructive discharge is more difficult to prove than actual discharge when a person is fired. However, the key is to prevent harassment in the first place, and to document an employee's shortcomings and that there was no harassment.
Contact Us.
Our employment law attorneys have significant experience representing both employees and employers in employment law cases.  Call us at (973) 890-0004, or fill out the contact form on this page.  We can help.