New Jersey Contract Law Provides Remedies to Third-Party Beneficiaries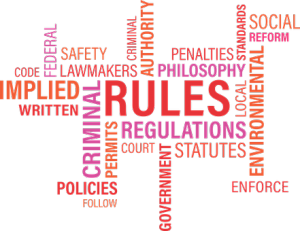 Very often, a person or business will want to confer a benefit on a third party but will not be able to do so itself, for a variety of reasons.  So then, to make sure the benefit will be conferred, it will enter into a contract with a person or business which has the ability to confer the benefit.  The question, then, is what rights does the third-party beneficiary have?
Let's say Sam wants to build a deck for his friend Joe's house, but Sam is an incompetent carpenter. So Sam signs a contract with Acme Building Contractors, Inc., in which Acme agrees to build a deck on Joe's house, and Sam agrees to pay Acme $5000.  Sam pays Acme in full but it never builds the deck, and then Sam dies.  Now Acme has $5000 and Joe doesn't have a deck.  Does Joe have any remedies to enforce Sam's contract with Acme?  That all depends on whether Joe can be considered a third-party beneficiary under New Jersey law.  The basic answer is yes, if Sam and Acme intended Joe to be a third-party beneficiary.
New Jersey Law Expressly Allows Third-Party Beneficiaries to Enforce Contracts
In 1951, the Legislature enacted section 2A:15-2 of New Jersey Statutes.  This law sets out the basic New Jersey rule for the ability of third-party beneficiaries to enforce contracts.  This section provides
A person for whose benefit a contract is made, either simple or sealed, may sue thereon in any court and may use such contract as a matter of defense in an action against him although the consideration of the contract did not move from him.
Thus, New Jersey law expressly allows third-party beneficiaries to enforce contracts to which they were not parties.
The Intent of the Parties is Key
New Jersey case law has long established the parties' intent as the key question about whether third-party beneficiaries can enforce contracts.  Courts will first seek to find the intent of the parties within the express language of the contract itself.  If the contract is silent, then the New Jersey Supreme Court has directed courts to examine the other provisions of the contract and the surrounding circumstances.  If this inquiry shows that the parties intended the contract to confer a benefit on the third party, then that party is a third-party beneficiary which may enforce the contract.  If not, the third party may not enforce the contract and is out of luck.
Third-Party Beneficiaries Under New Jersey's Uniform Commercial Code
New Jersey's Uniform Commercial Code (known as the "UCC") also allows third-party beneficiaries to sue a seller of goods for breach of express or implied warranties.  The UCC provides:
12A:2-318. Third party beneficiaries of warranties express or implied.
A seller's warranty whether express or implied extends to any natural person who is in the family or household of his buyer or who is a guest in his home if it is reasonable to expect that such person may use, consume or be affected by the goods and who is injured in person by breach of the warranty. A seller may not exclude or limit the operation of this section.
This means that consumers will get the benefit of warranties given by manufacturers to dealers.
Remedies Available to Third-Party Beneficiaries
Third-party beneficiaries have several remedies for breach of contract.  One, of course, is money damages – Joe could sue the contractor for the value of the deck, $5000.  However, there are other equitable remedies available to Joe.  Equitable remedies are relief beyond money damages.  For instance, if the deck was unique, and the contractor was the only one with the skill set to build it, then a court could order "specific performance" of the contract – ie., it could order Acme to build the deck.
Examples of Contracts Which Third-Party Beneficiaries Have Been Allowed to Enforce
Courts have allowed third-party beneficiaries to enforce construction contracts.  For example, where an owner contracts with a general contractor to perform a construction project, the owner may enforce a subcontract between the general contractor and a subcontractor.  Likewise, the general contractor can enforce an agreement between a subcontractor and a sub-subcontractor.
Also, Insurance contracts can often be enforced by third-party beneficiaries.  In many business agreements one party is required to take out an insurance policy naming the other as a beneficiary.  In our example, above, let's say that Sam's contract with Acme required Acme to take out an insurance policy naming Joe as an additional insured.  Acme has a policy with ABC Insurance Company, and he has the company add Joe as an insured.  In the project, Acme knocks down a tree which falls into Joe's roof.  Joe then has every right to file a claim with ABC, and if ABC doesn't cover the claim he can sue ABC in court as a third-party beneficiary to the insurance contract between Acme and ABC.
Contact Us
Our business attorneys handle all areas of New Jersey business law and contract law.  Call (973) 890-0004 or email us to set up a consultation.  We can help.