New Jersey Employers Must Take Discrimination Complaints Seriously or Face Significant Consequences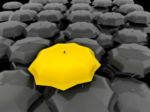 New Jersey employers should be wary to take all allegations of retaliation or discrimination seriously or face significant consequences. New Jersey employment law provides some of the strongest protections in the nation for employees. In New Jersey employees are protected against discrimination and whistle-blowing retaliation.
New Jersey's Law Against Discrimination (the "LAD") applies to all employers. The LAD prohibits discrimination or harassment in employment for a prohibited reason, including race, religion, color, gender, national origin, nationality, ancestry, age, marriage status, domestic partnership or civil union status, sexual orientation, identity, and disability. The LAD is remedial in nature and therefore is applied by the Court expansively.
New Jersey's Conscientious Employee Protection Act ("CEPA"), which is New Jersey's "whistleblower law," prohibits employers from retaliating against employees who disclose, object to, or refuse to participate in actions which they reasonably believe are either illegal, fraudulent or in violation of public policy. CEPA protects all New Jersey employees and some independent contractors. The New Jersey Supreme Court has described CEPA as the most far-reaching whistleblower law in the United States.
Given the expansive interpretation of these two laws courts have been interpreting them with a very liberal standard. As a result, New Jersey employers that do not take discrimination or whistleblowing seriously can face dire legal consequences.

For example, in a recent case, Battaglia v. United Parcel Service, Inc., New Jersey's Supreme Court, emphasizing the remedial nature of the LAD, and ruled that the employee did need to show actual proof of discrimination to sustain his LAD claim for retaliation.
In Battaglia, a supervisor used derogatory and offensive language about female workers to a group of male colleagues. None of the women working for UPS heard these comments. The Plaintiff, a male employee, who was offended, spoke to his supervisor and filed an anonymous complaint. Subsequently, the Plaintiff filed suit because he alleged that he was demoted, that his demotion was in retaliation for filing the complaint about discriminatory or harassing practices in violation of the retaliation protections of the LAD and CEPA, and that UPS breached an implied contract because the employment manual stated that employees will not be punished for filing a complaint.
The jury had found that Plaintiff sustained his burden on his LAD and CEPA claims. (The contract claim was dismissed.) The case was subsequently appealed to the New Jersey Supreme Court. The Supreme Court reversed the verdict in favor of the Plaintiff on his CEPA claim. However, with respect to the LAD claim, the Supreme Court found that Plaintiff proved his case. In fact, although no women heard the gender-based sexual language, and the plaintiff was not a woman, he properly stated a claim for retaliation because he complained in good faith.
Ultimately, Battaglia, reaffirmed the notion that New Jersey employers should take proper steps to ensure compliance with New Jersey employment laws.
Our employment attorneys can help draft employment manuals and educate employers to on how to establish uniform business policies and rules, including disciplinary procedures, anti-discrimination and anti-harassment policies, so employees cannot later claim to have not understood the rules. We also defend employers which have been accused of discrimination, harassment, or retaliation.
If you need help drafting an employee handbook or need assistance ensuring that an existing employee handbook is compliant with the state and federal law, our New Jersey employment attorneys can help. We regularly provide counseling to business owners and employees, help defend allegations for violations of New Jersey's employment laws, and prosecute claims for discrimination, wrongful termination, harassment, or failure to be paid what is owed.
McLaughlin & Nardi's attorneys regularly represent both employers and employees in federal and state court, in mediation and in arbitration, and litigating employment disputes. To learn more about what we can do to help, please e-mail us or call (973) 890-0004.