New Jersey's Highlands Water Protection and Planning Act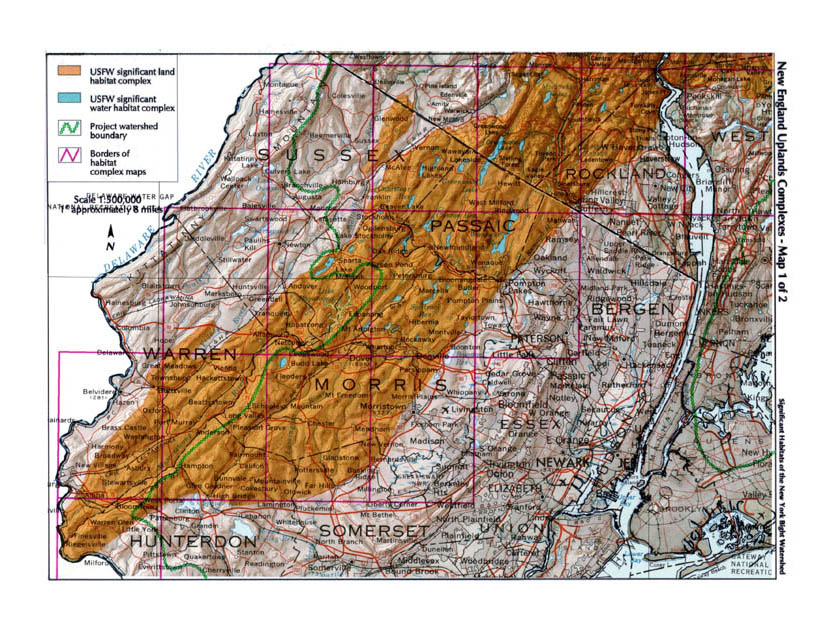 The Highlands Water Protection and Planning Act is a relative new law, signed by New Jersey's then-Governor McGreevey on August 10, 2004. The Highlands Act seeks to protect the ecological integrity of the highlands region in northwest New Jersey. In short, the Act, under the New Jersey Department of Environmental Protection's supervision, regulates and restricts development in the area. Indeed, it aims to protect and preserve not only the area's animal and plant life but also a large source of fresh water for human consumption.
The New Jersey Highlands covers a vast span of the state covering over 1,250 square miles, and is home to nearly nine hundred thousand residents primarily in the counties of Warren, Morris, Hunterdon, Passaic, and Sussex.
Of the over eight hundred thousand acres of the Highlands region, nearly four hundred thousand acres have been designated as the Highlands Preservation Area. The remaining acres are designated as the Highlands Planning Area.

Nearly all major Highlands development in the Preservation Area is regulated and requires DEP approval. The Highlands Act defines "major Highlands development" to include things such as: non-residential development; residential development that requires an environmental land use or water permit or that results in the disturbance of an acre or more of land; activities that result in the disturbance of one quarter acre or more of forested area or on a lot; projects by a government unit that requires an environmental land use or water permit or that results in the disturbance of an acre or more of land
However, certain activities are exempt and may not be subject to the regulatory requirements, such as: construction of a single-family dwelling, for an individual's own use or use of an immediate family member on a lot owned by that individual when the Act was signed into law; construction of a single-family house as long as it is not a new lot, it does not disturb an acre or more of land, and it does not include the construction of an impervious surface, such as a parking lot, of one quarter of an acre or more); reconstruction of a building; improvements to an existing building; and maintenance of transportation infrastructures
If a person wants to find out if their property is subject to the Highlands Act, the DEP has created an interactive mapping system to indicate which properties are affected.
Properties are not subject to the DEP's Highlands rules and regulations if they are in the Planning Area, only if they are in the Preservation Area and the owner's proposed project is considered a major Highlands development.
While the stated purpose behind the Highlands Act – to preserve and protect the state's natural resources and drinking water, among other things – was certainly a noble one, property owners in the area have seen their land values drop as development potential in the area has been reduced to almost nothing. Owners seeking to develop or sell their land have to face serious hurdles both in finding potential buyers and permitted uses of the land.
The attorneys at McLaughlin & Nardi, LLC are experienced in problem-solving issues with Highlands Act property. To learn more about what we can do to help, please visit our website or contact one of our lawyers by e-mail or at (973) 890-0004.