New Jersey's Tough Stance on Cyber-Harassment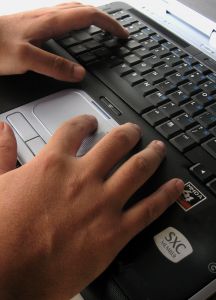 In the last several years, many states have passed laws prohibiting cyber-harassment, cyber-stalking, and cyber-bullying to reflect the evolution of today's society which, more and more, is becoming centered around electronic communications.
While New Jersey has been a strong advocate of anti-bullying and harassment laws, it has only recently passed a law which specifically criminalizes cyber-harassment. The law was considered to be, in large part, a reaction to the increase in the number of teens who have committed suicide after suffering online harassment. It passed both houses of the state legislature unanimously and was signed into law shortly thereafter by Governor Christie.
This law makes cyber-harassment a crime of the fourth degree, unless the harasser is 21 years old or older and the targeted person is a minor. In that case, it is considered a crime in the third degree. New Jersey's Criminal Code provides that a third degree crime may result in 3 to 5 years of imprisonment if convicted and a fourth degree crime may result in up to 18 months of imprisonment. The law specifies that these crimes could also be penalized by either a $10,000 fine (for a fourth degree offense) or a $15,000 fine (for a third degree offense) either in addition to or instead of the jail time.

While the terms are often used interchangeably, there are often differences in these new "cyber" terms. Cyber-stalking for instance refers to the use of electronic communications that involve a pattern of threatening or malicious behavior with a credible threat of real, physical harm. In many cases, states' normal stalking laws may cover electronic communications.
Cyberharassment may be considered a lesser version of cyberstalking that involves electronic communications that target and harass a certain individual, but without evidence that the actor is actually planning any real physical harm.
Cyberbullying laws may include elements of either cyberharassment or cyberstalking as violative, but generally these laws only apply to the protection of minors.
New Jersey's new law is a cyber-harassment law. The law makes it a crime to threaten to inflict injury, physical harm, or commit any crime against any person or any person's property, or to send, post, comment, request, suggest, or propose any lewd, indecent, or obscene material to or about a person through electronic communications.
An interesting addition to this law is that, for minors under the age of 16, the court may order that the minor complete a class or training program to remedy the cyber-harassment behavior and/or teach awareness regarding the dangers of cyber-harassment. If a parent or guardian of the minor fails to comply with such conditions, he or she may be considered a disorderly person and may be fined up to $25 for a first offense and up to $100 for each subsequent offense.
McLaughlin & Nardi, LLC's attorneys are experienced with harassment, particularly in the sphere of employment relationships and discrimination. To learn more about what we may be able to do to help, please visit our website, or contact one of our New Jersey lawyers by e-mail or telephone at (973) 890-0004.