Some Administrative Details About the New Jersey Civil Service System
The Civil Service Commission
The New Jersey Civil Service System is governed by the Civil Service Act and Civil Service Regulations.  Chapter 2 of Title 11A of the Civil Service Act, N.J.S.A. 11A:2-1, et seq., establishes the  New Jersey Civil Service Commission (the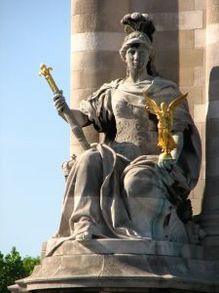 "Commission").   The Commission is a department of the executive branch of the New Jersey State Government.  Administratively it is part of the New Jersey Department of Labor and Workforce Development. Nonetheless, it operates as an independent agency.  It is free from control of the Department of Labor and Workforce Development.
The Commission has five members.  Three members are required for a forum.  This has led to a backlog of cases when less than three have been appointed.
Members of the New Jersey Civil Service Commission are appointed by the Governor with the advice and consent of the New Jersey State Senate – ie., the Senate must confirm the Governor's nominees.  Members are appointed for terms of four years; the terms are staggered.  No more than three Commission members can be from the same political party.  The governor appoints one of the members as chairperson of the Civil Service Commission.  The chairperson is the Commission's chief executive officer and administrator.
The New Jersey Civil Service Commission serves both judicial and legislative functions.  Judicially, the Commission decides appeals by career service employees.  Based on its position as the "expert" on Civil Service, appeals courts generally defer to the Commissions interpretation of the Civil Service Act and Regulations.  That being said, this deference is not unlimited, and the courts will overturn Commission decisions when they are wrong.
In its legislative role, the New Jersey Civil Service Commission writes the regulations which implement the Civil Service act. These regulations are found in Title 4A of the New Jersey Administrative Code.
The New Jersey Civil Service Commission also fills and executive role.  In this role, the Civil Service Commission enforces the Civil Service Act and Civil Service Regulations, and it assigns and reassigns titles among the career service, senior executive service and unclassified service.
Definitions and Usages in the New Jersey Civil Service Act and Civil Service Regulations
An employer is defined to by the Civil Service Act and Regulations as an "Regulations appointing authority."  An appointing authority has the "power of appointment or removal."  An "appointment" is defined as "the offer, acceptance and commencement of employment." – ie., hiring.  "Removal" is defined as the "termination of a permanent employee from employment for disciplinary reasons" – ie., firing.  Thus, an appointing authority is the person or organization which may hire, fire or discipline the employee in question.
Positions or groups of positions are described and classified by "titles," not jobs.  Titles are grouped by similar duties, responsibilities, and qualifications.  "Title scope" refers to "a defined group of job titles used as a factor in determining eligibility for promotional examinations" which may include educational, experience and other requirements.  "Title series" refers to "titles involving the same kind of work and ranked according to level of difficulty and responsibility."
An "eligible" is a person who has met the requirements for a title, including an examination, if any.
"Career service" employees serve in "classified" titles, "unclassified employees" serve in "unclassified" titles.
Filling a position, whether through hiring, promotion, transfer or otherwise, is referred to as "appointment.
The "OAL" is the New Jersey Office of Administrative Law.  The OAL is the independent forum within the State government where hearings are held in disputes with administrative agencies and, in the Civil Service System, with appointing authorities.
A hearing in the OAL is heard by an Administrative Law Judge, known as an "ALJ."
New Jersey public employees do not have the right to strike.  Therefore, they engage in "collective negotiations" rather than collective bargaining, and their unions are referred to as "collective negotiations representatives."  Collective negotiations are regulated by the New Jersey Public Employment Relation Commission, known as "PERC."
Records
With limited exceptions, individual personnel records, except as specified above, are not public records, and may be released only to the employee, her authorized representative, or governmental representatives in connection with their official duties. However, certain records are public, including: an employee's name, title, salary, compensation, dates of government service and reason for separation; information on specific educational or medical qualifications required for employment; and final Commission orders.
Contact Us
Our New Jersey employment lawyers represent government employees in all aspects of New Jersey employment law, including New Jersey civil service law.  Call us at (973) 890-0004 or fill out the contact form on this page to schedule a consultation with one of our New Jersey employment attorneys.  We can help.