Sports Gambling in New Jersey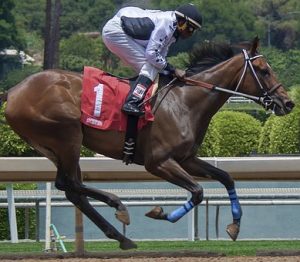 New Jersey has been trying to legalize sports betting for years. One of the primary hurdles for that legalization has been the federal Professional and Amateur Sports Protection Act (PASPA).  That law, enacted by Congress in 1992, make it unlawful for a government entity to authorize, operate, etc., gambling on competitive games in which athletes participate.  PASPA – also known as the Bradley Act – excluded Oregon, Delaware, Montana, and Nevada from its sports betting prohibitions. New Jersey (and any other state which had licensed casino gambling) had a 1-year window to pass laws permitting sports betting.  However, New Jersey did not pass such a law within that window of time.
Later, in 2011, New Jersey voters approved an amendment to the state constitution to permit the legislature to create laws to permit sports gambling. (Sports gambling would still not be permitted for college sporting events taking place in the State of New Jersey or involving a New Jersey team.)
In 2012 the first Sports Wagering Act was introduced to permit betting on sports at racetracks and casinos.  That Act was challenged by virtually all major sports associations (NFL, MLB, NHL, etc.) and ultimately struck down by the District Court as violating PASPA.
In 2013 the State was able to bring in online gambling.  The New Jersey Division of Gaming Enforcement tracks the revenue from online gambling in New Jersey and in April of 2018 alone, online gambling brought in nearly 4 million dollars in taxes, and that revenue has been steadily increasing over the past four years.
In 2014 a new Sports Wagering Act was introduced and enacted which specifically permitted casinos and racetracks to provide sports betting without the State's involvement (in order to get around PASPA's prohibition on government entities being involved in the gambling).  However national sports leagues once again sued the State, asserting that it still violated PASPA and both the New Jersey District Court and the Third Circuit Court of Appeals agreed.  However, this time New Jersey appealed to the United States Supreme Court and the Supreme Court ruled on May 14, 2018 that PASPA was unconstitutional.
In the case of Murphy v. National Collegiate Athletic Association,
the U.S. Supreme Court found that PASPA violates the anti-commandeering rule.  The 10th Amendment to the U.S. Constitution states that all legislative power not conferred on Congress by the Constitution is reserved for the States. This means that the federal government can only create laws where it is specifically permitted to do so under the Constitution; all other laws are left to the States to create and enforce.  Since PASPA dictates what a state legislature may and may not do, it is unconstitutional.
Since the U.S. Supreme Court's decision in May of 2018, many of the State's racetrack and gambling facilities have been waiting with bated breath for some final "all clear" signal from Governor Phil Murphy to commence sports betting.  (Delaware has already begun sports betting since the May 2018 decision.)
On June 6, 2018 the legislature approved a measure to regulate and tax sports betting in licensed casinos, racetracks, and online.  At live sites, proceeds will be taxed at 8.5%-9.75% (with 1.25% going to local counties and municipalities), while online betting will be taxed at 13%.
While the legislature has included a provision preventing gambling sites from being penalized before regulations are finalized, it appears that most venues are awaiting a clear signature or signal from the governor to start opening their doors to sports gambling.
The attorneys at McLaughlin & Nardi, LLC are continuously staying abreast of new and evolving state and federal laws and can advise both businesses and individuals on the many varied ways that these laws may effect them.  To learn more about what we may be able to do to help, please visit our website, or contact one of our New Jersey lawyers by e-mail or telephone at (973) 890-0004.