Appellate Division Addresses Notice Required Before Teacher Waives Her New Jersey Tenure Rights
New Jersey employment law provides many protections to employees.  One of the strongest of these is the tenure rights afforded to public school teachers.  Even with such strong protections, for many reasons employees sometimes decide to forgo these rights.  The Appellate Division of the Superior Court of New Jersey recently addressed a question about what notice is required when a full-time teacher voluntarily moves to a part-time position before she will be deemed to have waived her tenure rights to a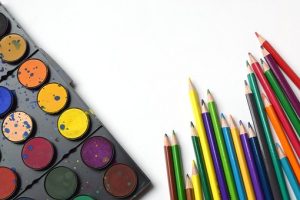 full-time position in the case of Parsells v. Board of Education of the Borough of Somerville.
Background
Catherine Parsells was a tenured teacher with the Somerville, New Jersey, Board of Education.  She began working there in 2010.  In May 2016, a part-time teaching position with benefits became available.  She applied so that she could spend more time with her young son, and her application was approved.  Thereafter, Parsells went out on maternity leave on February 2, 2017.  She advised the superintendent that she intended to return to the part-time job the following year; he advised that she could, but the job would no longer have benefits, and that if she wanted befits she would have to work in a full-time position.  She continued part-time and later declined a new full-time position for family reasons.  She extended her maternity leave to include the entire 2017-2018 school year.
In April 2018, the superintendent advised Parsells that because she left her full-time position and went part-time she was not automatically entitled to return to her full-time position.  He explained that if a position became available she would have to reapply.  This was the first time that anyone ever advised her that she might waive her tenure rights by taking the part-time position.
She did apply for a full-time teaching position for the 2018-2019 school year, but was not hired.  Instead the available positions went to non-tenured teachers from outside the District.
Parsells's Appeal to the New Jersey Commissioner of Education
Parsells appealed to the Commissioner of Education, arguing that she did not waive her tenure rights by taking the part-time position, and also by the hiring of the non-tenured, out of district teachers over her.  The matter was transferred to the New Jersey Office of Administrative Law (the OAL) as a contested case.
An administrative law judge (ALJ) held a two day hearing and issued a recommended decision upholding the Board's actions even though the ALJ found that Parsells had never been advised that she might lose her tenure protection.  The Commissioner of Education rejected the ALJ's recommended decision.  The Commissioner found that the Board had violated Parsells's tenure rights by terminating her employment without having advised her that she would be waiving her tenure rights by taking the part-time position, relying on the New Jersey Supreme Court case of Bridgewater-Raritan Education Association vs. Board of Education of the Bridgewater-Raritan School District.  It ordered her returned to a full-time position.
The Board appealed to the Appellate Division of the Superior Court of New Jersey.
The Appellate Division
The Appellate Division agreed with the Commissioner's assessment that the Bridgewater-Raritan case was controlling, even though interpreting a different statutory provision.  The court explained.
In Bridgewater-Raritan, the Court reversed in part the Commissioner's summary dismissal of a petition filed by three temporarily assigned replacement teachers who were advised by school administrators that their service time would count toward tenure. The advice was flawed, and the teacher's employment contracts were then non-renewed by the school board. The Court affirmed the Commissioner's dismissal of two of the three petitions because two teachers were expressly told by school administrators that they were replacement teachers, but the Court reversed as to the third teacher because a factual dispute existed concerning whether the board informed the teacher of her replacement status.

The Bridgewater-Raritan Court, using basic principles of statutory construction, found that even though the replacement teacher statute, N.J.S.A. 18A:16-1.1, had no express notice requirement, its use of the word "designate" created: "… an obligation that the employer give notice to the employee receiving the specialized designation that takes the employee off the normal service road toward tenure. We construe N.J.S.A. 18A:16-1.1 to require a board of education to make an employee aware that he or she is being employed as a "replacement." That construction reasonably and fairly ensures that a person being offered specific employment as a replacement will not have the normal expectation that his or her time in service will count toward the acquisition of tenure, as commonly is the case under N.J.S.A. 18A:28-5."
While Parsells was in a slightly different positions – she already had tenure, and the Board claimed that she waived it – the court held that the same analysis applied.  It therefore held that boards of education are required to advise teachers that they may lose their tenure rights if they switch to a part-time position.
We find that imposing a duty on school boards to provide advance notice to their tenured full-time teachers that they may not get their full-time teaching job back if they voluntarily take a part-time teaching job is a proper and logical extension of the Court's holding in Bridgewater-Raritan. No specific statutory provision is needed to trigger this duty, and we reject the Board's argument on this point. We note that the mere existence of the Tenure Act supplies the rationale for the imposition of such a duty. The Board is best positioned to have accurate information about the consequences of a decision by, in this case, a tenured full-time teacher who elects to transition to part-time employment. Such a teacher should be notified of the risks to her full-time job before making that fateful decision. Where Bridgewater-Raritan holds that non-tenured teachers are entitled to advance notice about the consequences of their designation as replacement teachers, we find tenured full-time teachers, a class of employee with substantial protections under the Tenure Act, are entitled to advance notice about the consequences of voluntarily transferring from full-time teaching to part-time.

* * * *

Imposing such a duty on school boards simply facilitates disclosure of important information to teachers who must live with the consequences. It also ensures teachers are armed with the knowledge they need to make an informed career choice. School boards who are transparent with teachers that consider moving to part-time employment will not be forced to "stop accommodating teacher requests." They will simply ensure that teachers who choose to go part-time know exactly what their job status is.
The Appellate Division also rejected the Board's argument that Parsells abandoned her tenure rights when she elected to extend her maternity leave.
The Bottom Line
The bottom line is that a board of education cannot claim that an employee gives up her tenure rights when she voluntarily switches from a full-time to a part-time position unless they first advise her that she is waiving those rights.
Contact Us
Our New Jersey employment law attorneys represent teachers and other employees in all aspects of New Jersey employment law, including tenure appeals.  Call us at (973) 890-0004 or fill out the contact form on this page to schedule a consultation with one of our New Jersey employment lawyers.  We can help.