Appellate Division Issues Important New Jersey Employment Law Decision on Whistleblower Law
Employment Law Evidence Issues
Our employment lawyers represent employees and employers in all aspects of New Jersey employment law.  One of the most litigated issues is the evidence which an employee must present to demonstrate that retaliation or discrimination was behind an adverse action, such as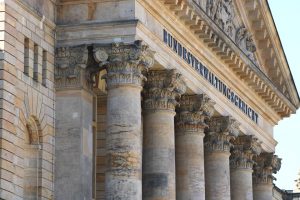 firing or demotion.  The Appellate Division recently issued an important decision on the ability of jurors to infer retaliation from circumstantial evidence.
The Yatauro Case
Meg Yatauro was a prison administrator for the New Jersey Department of Corrections (the "DOC").  She had been employed by DOC since 1984 and repeatedly been promoted.  In 2012 she was made administrator of the Adult Diagnostic and Treatment Center (ADTC).  After a six month search, she was selected and transferred to the Albert C. Wagner Youth Correctional Facility.  In 2013, she was demoted to a classified civil service position.  Then, after 30 years with DOC, she resigned in 1984.
Yatauro sued the DOC in the Law Division of the Superior Court of New Jersey because she alleged that she was demoted in retaliation for her whistleblowing activity in violation of the New Jersey Conscientious Employee Protection Act (known as "CEPA").  She alleged many activities that she claimed were whistleblowing, but the trial judge ruled that only four qualified as CEPA activities.  The first two were about misallocation of funds.  The other two concerned abuse of power.  Yatauro alleged that she was demoted in retaliation for these objections.  The DOC alleged that she lacked competence and dedication.
The case went to trial, and Yatauro was awarded $1,000,000 in damages for her emotional distress and economic damages.  After the trial, the judge also ordered the DOC to pay Yatauro's attorneys fees, as CEPA requires.  The DOC appealed to the Appellate Division of the Superior Court.  The Appellate Division affirmed the jury award in a lengthy opinion.
The Appellate Division explained that CEPA provides protections for employees who engage in certain defined activities, and which were relevant to Yatauro's activities:
One of those is when the employee "[d]iscloses or threatens to disclose" to a supervisor or a public body an employer's "activity, policy or practice" that the employee "reasonably believes":

(1) is in violation of a law, or a rule or regulation promulgated pursuant to law…; or

(2) is fraudulent or criminal, including any activity, policy or practice of deception or misrepresentation….
It likewise explained that CEPA protects employees who object to or disclose to their supervisors actions which they reasonably believes is incompatible with "a clear mandate of public policy."  CEPA requires that the trial judge must determine whether disclosure or objection did relate to a law, rule, regulation or clear mandate of public policy.
The DOC first objected that the activities that Yatauro complained of, even if true, would not constitute a violation of any actual law, rule, regulation or public policy.  The Appellate Division made short work of this objection, explaining that misappropriation of funds for personal use and abuse of power clearly did.
The DOC's other objection required more analysis, and was a more wider reaching issue.  They objected that there was no direct evidence that the people making the decision to demote Yatauro actually ever learned of her objections and disclosures.  This was actually a pretty good argument, because there was no direct evidence.  No person testified "I told them," and there was no email or memo to them about the disclosures or objections.  However, this is a situation in which employees often find themselves.  Most bosses aren't stupid enough to put retaliatory or discriminatory reasons for firing or demoting an employee in writing, and other employees are often scared to testify against their bosses—people need their jobs.
In a victory for New Jersey employees, the Appellate Division rejected this argument as well.  The Court explained:
We also reject defendants' argument that — once the earlier alleged whistleblowing activities were removed from the jury's consideration — the jury could only speculate on the retaliation question. In this regard, defendants allude to the significant amount of time spent at trial on the SOG search. They assert that the only evidence of a conflict between plaintiff and Lanigan or Farsi arose in the context of the SOG search and, without that evidence, the jury could only speculate on their animus toward plaintiff. We disagree.

It may be that there was no direct evidence that the four whistleblowing events reached those who decided to demote plaintiff, but there was other evidence from which the jury could infer that they learned of her whistleblowing and retaliated. DOC executives regularly met and it is likely that these incidents were discussed. SID was in Lanigan's chain of command, so it was inferable that Lanigan knew about matters involving Ellison and the SID investigation into the steam pipe incident. In fact, Lanigan conceded he had some familiarity with those incidents, but claimed he did not know of plaintiff's role in them.

We reject the argument that the jury was left to speculate. The jury was entitled to make a credibility determination as to whether the decision-makers knew of the whistleblowing activities despite their denials. We view the question as one where individuals "of reason and fairness may entertain differing views as to the truth of testimony, whether it be uncontradicted, uncontroverted or even undisputed, evidence of such a character is for the jury."  We agree with the trial judge that the record contained evidence of surrounding circumstances that could support the jury's finding of a nexus between plaintiff's whistleblowing and her demotion.

* * * *

This was a fact-sensitive question that was for the jury to decide.
The Takeaway
The key takeaway is that an employee doesn't need to have a smoking gun, which is good because smoking guns are hard to find.  Provided that an employee provides evidence of circumstances that could make it likely that the decisionmakers knew of the whistleblowing activities, a jury should be allowed to infer that the likely reason behind the decision was illegal retaliation.
That being said, a smoking gun or witness testimony is really good to have.  This is the rare case where an employee wins without direct evidence of the decisionmaker's knowledge of the whistleblowing activities.  So, as I've said before, document, document, document.  Documentation is key for employees in proving their claims, and employers for defending themselves.  (It is important that employees remember that they can only take documents which they are allowed to have.)
Finally, this was an unpublished decision, meaning that it is not binding on other courts.  However, it is "persuasive authority," meaning that other courts can, and should, look to this decision to examine the state of the law. And that's a good thing for everybody.
Contact Us
Our New Jersey employment law attorneys represent both employees and employers in all aspects of Federal and New Jersey employment law.  Call us at (973) 890-0004, or fill out the contact form on this page.  We can help.