Confidentiality Privileges in Internal Employer Investigations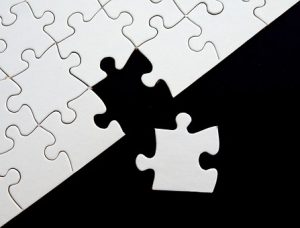 An attorney-client relationship involves the reasonable reliance by an individual (the client) on the professional knowledge and/or skills of an attorney who is aware of and accepts responsibility for that reliance.  While a written agreement is not required for this relationship to exist, there must be some mutual understanding, consensus, and/or act manifesting the acknowledgement of the relationship.
One of an attorney's obligations to a client the duty to maintain the confidentiality of communications with the client. The New Jersey Supreme Court  has said that:
Such an obligation is necessary for several reasons. Persons who seek legal advice must be assured that the secrets and confidences they repose with their attorney will remain with their attorney, and their attorney alone. Preserving the sanctity of confidentiality of a client's disclosures to his attorney will encourage an open atmosphere of trust, thus enabling the attorney to do the best job he can for the client.
There are, of course, exceptions to this rule, including, for instance, if revealing the information to a third party would prevent the client from causing substantial injury to a third party or to avoid assisting the client from committing a crime.
There is also a "work-product privilege." That privilege protects documents which were prepared specifically in anticipation of and for the purposes of litigation.
Particularly in employment-related matters, many employers have sought to refrain from disclosing information and documentation regarding internal investigations of employees' complained-of conduct under one or both of these privileges (as well as other privileges).
The first question as to whether internal investigation documents are discoverable in a litigation is whether the requested information is "relevant." "Relevant Evidence"  means evidence having a tendency in reason to prove or disprove any fact of consequence to the determination of the action.
Thus, for instance, when an employee claims that she was harassed and fired because of her race, documents showing that the employee had made complaints about the discrimination and/or harassment and what steps the employer took in response are clearly relevant.
The next question is whether there is a privilege permitting the documents and information to be withheld from discovery.  Courts have consistently found that there is no "blanket privilege" for internal investigations or self-critical analyses. However, Courts generally use a flexible, case-by-case balancing test to consider whether such sensitive documents should be disclosed in the litigation process. In these cases a court will weigh an individual's right to information against the public interest in the confidentiality of the documents.  However, in employment matters, it is often more likely that a court will consider self-critical analyses as discoverable given their inherent relevance and public interest in eliminating wrongful acts  such as discrimination.
However, the employer may then argue that internal investigations are privileged under the attorney-client privilege when an attorney is hired to conduct the investigation. However, Courts generally disagree with this blanket argument, again requiring a consideration of the specific documents in question and the attorneys specific role therein.  The New Jersey Supreme Court has in fact held that there is a fine line between an attorney who provides legal services and one who performs essentially nonlegal duties – in which case, no privilege applies.  If the attorney is not conducting the investigation for the specific purpose of preparing for litigation, then there is no privilege – even if  litigation eventually arises. Indeed, Courts have acknowledged that if they allowed the privilege to apply in such circumstances, employers could simply employ attorneys to handle all of their in-house human resources matters and effectively avoid valid suits and relevant and necessary discovery in employment cases – which would lead to unjust results. Thus, the Courts have made great efforts to avoid such unjust results while protecting valid privileges related to the attorney-client relationship.
McLaughlin & Nardi, LLC's attorneys are experienced in representing both New Jersey employees and employers in whistleblower, retaliation and discrimination claims, and all aspects of their employment relationship, from hiring to firing, litigation and arbitration. To learn more about what we can do to help, please visit our website or contact one of our lawyers at (973) 890-0004 or by email.