Due Process and "Stigma" Under the New Jersey Civil Rights Act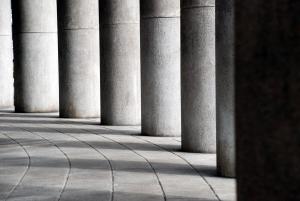 The Appellate Division recently issued an important decision on "stigma" due process claims under New Jersey's Civil Rights Act. The case involved a gym teacher in the Newark Public School system. He did not have tenure.
Several accusations were made against the teacher, the first that he had disciplined students in gym class by allegedly kicking them and, in one instance, locking them in a "cage" made from a table flipped on its side which trapped the boys in the corner of the gym. He was also alleged to have demanded "that the boys fight like animals and kill each other in your make shift cage." Allegations were also made of inappropriate physical contact by the teacher with students.
The Newark public school system's investigation report indicated that the complaints were "unfounded." However, a meeting was to be held regarding the allegations. The focus was the cage incident, at which the students confirmed the incident, contradicting their prior interview with the investigator, who recommended that defendant be transferred to a high school, rather than disciplined. Thereafter, the teacher was warned in writing, and thereafter terminated.
After the teacher was fired, he had difficulty finding a job. He hired a private investigator who called the school district pretending to be a prospective employer asking for a reference for the teacher. The principal and vice-principal, also named as defendants, indicated that "there was a DYFS situation" (DYFS was New Jersey's child protection agency), but could not provide any information, and indicated that plaintiff had then been " released." Although she would not say why, the vice-principal said words to the effect that the school cared for its children who were the priority and should be safe and sound at all times, and then said "so I think you can be able to determine something from that."

New Jersey Law also provides that when a complaint alleging child abuse and neglect is being investigated by the Department of Children and Families (the successor to DYFS), the school shall remove any references to the complaint. Likewise, an unfounded complaint cannot be used against an employee relating to discipline, transfer, salary function or other terms of conditions and conditions of employment. The school also had a "Child Abuse and Neglect Policy" that provided that due process would be provided to personnel and volunteers prior to final discipline.
In 2004, New Jersey adopted the New Jersey Civil Rights Act . The purpose of the Act was to provide a state court remedy for governmental violations of people's rights, and to provide for suit against the state, since such suits under Section 1983, the Federal Civil Rights Statute, are barred by the Eleventh Amendment.
The teacher sued under New Jersey Civil Rights Act under what is known as a "substantive due process violation." This means that a governmental actor's (such as a school district) actions must be fundamentally fair – they cannot be arbitrary or capricious. However, the Appellate Division concluded that in order to maintain a substantive due process violation under the New Jersey Civil Rights Act, an employee must, as under Section 1983, have a protected "property" interest. In the case of teachers, that property interest applies once they have been granted tenure. An untenured teacher or school employee is essentially an "employee at will" subject to discharge for any reason, provided it does not violate the teacher's contract. In this case, the teacher's contract required that he be given 30 days notice for termination. The court found that this was not violated because he did, in fact, receive his salary for 30 days after the termination.
However, the Court went on to state that the employee might have had a claim for the denial of a "liberty" interest under a procedural due process claim. A liberty interest could be violated when a government employer takes action which stigmatizes the employee and makes it hard for him to make a living. In this case, the principal and vice principal did so by stating by the negative, and arguably unfounded, statements they made to the investigator posing as a prospective employer (and, presumably, actual employers making inquiry as well). However, the procedural due process "stigma" claim requires more than just sigma. It requires what the Courts call "stigma plus." This means that in addition to the stigma, or defamation, the employer must take a tangible action which creates the stigma to the employee's reputation, plus deprivation "of some additional right for interest." This deprivation can be created by the termination, even if the employee has no protected property interest, such as this untenured teacher. The "stigma" can be satisfied when an employer "creates and disseminates a false and defamatory impression about the employee in connection with his termination." This, the Appellate Division found, in keeping with long established federal law, "deprives the employee of a protected liberty interest." The Appellate Division examined the allegations of the plaintiff and determined that he might indeed have had a "stigma plus" deprivation of such a liberty interest. However, the teacher never sued for a "stigma plus" procedural due process deprivation. He sued only for a substantive due process violation, which he could not support because he did not have a protected property interest in his job, such as tenure.
The Appellate Division therefore overturned the jury's finding that he had suffered a substantive due process violation, its award of $23,534.50 in economic damages and $5,000 in emotion distress damage. It also overturned the judge's award of $143,894.12 award for the teacher's counsel fees and costs, which is provided for by the New Jersey Civil Rights Act.
What is the moral of this story, then? It is important that when filing suit, the correct violations are properly pleaded. In other words, it is not enough to say at trial – or even prove – that an employer did something "wrong." It is necessary when starting the suit to properly and clearly state exactly what rights the employee claims the employer violated, and give a summary of the facts which give rise to that violation. Failure to do so can result in the loss of the case even though a jury may agree that the employer was wrong. This is because employers – even employers who have violated their employees rights – have their own due process right to know what they are being sued for before going to trial.
Employees must therefore be careful to make sure that they have seasoned employment attorneys representing them – failure to do so could result in dismissal of an otherwise meritorious claim. Likewise, employers should carefully scrutinize complaints filed by employees and utilize their own due process rights to ensure that they have adequate notice of both the charges, facts that give rise to alleged violations, and exactly what legal rights are alleged to have been violated. It is also important to remember that while a complaint may not have been as specific as it should have been when it was initially filed, it can be cured by a timely amendment. The sooner the better, but in any event, as this employee found out the hard way, it must be before the case is given to the jury.
It is therefore important to have a knowledgeable New Jersey employment lawyer. McLaughlin & Nardi's attorneys have significant experience in employment law. E-mail us or call (973) 890-0004 to speak to one of our employment attorneys.