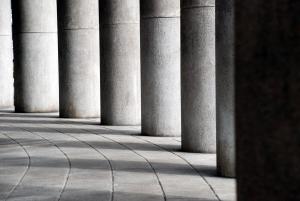 The Appellate Division recently issued an important decision on "stigma" due process claims under New Jersey's Civil Rights Act. The case involved a gym teacher in the Newark Public School system. He did not have tenure.
Several accusations were made against the teacher, the first that he had disciplined students in gym class by allegedly kicking them and, in one instance, locking them in a "cage" made from a table flipped on its side which trapped the boys in the corner of the gym. He was also alleged to have demanded "that the boys fight like animals and kill each other in your make shift cage." Allegations were also made of inappropriate physical contact by the teacher with students.
The Newark public school system's investigation report indicated that the complaints were "unfounded." However, a meeting was to be held regarding the allegations. The focus was the cage incident, at which the students confirmed the incident, contradicting their prior interview with the investigator, who recommended that defendant be transferred to a high school, rather than disciplined. Thereafter, the teacher was warned in writing, and thereafter terminated.
After the teacher was fired, he had difficulty finding a job. He hired a private investigator who called the school district pretending to be a prospective employer asking for a reference for the teacher. The principal and vice-principal, also named as defendants, indicated that "there was a DYFS situation" (DYFS was New Jersey's child protection agency), but could not provide any information, and indicated that plaintiff had then been " released." Although she would not say why, the vice-principal said words to the effect that the school cared for its children who were the priority and should be safe and sound at all times, and then said "so I think you can be able to determine something from that."
Continue reading