Employee Discipline Under New Jersey's Civil Service Laws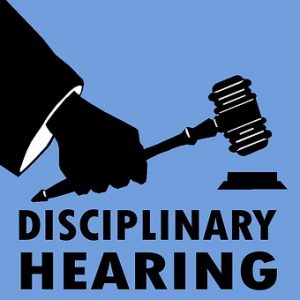 New Jersey's government employees provide a wide range of services without which the public could not survive. These range from law enforcement to firefighting, mass transit, garbage removal, building and maintaining roads, ensuring the safety of buildings, protecting the civil rights of New Jersey's citizens, protecting the environment, traffic safety, urban planning, parks, agriculture, guarding inmates, the list goes on – in short, they affect virtually every aspect of our lives.
Our employment attorneys regularly represent New Jersey civil servants defending themselves against discipline imposed their governmental employers. This is a brief overview of discipline and appeals procedures under New Jersey's Civil Service System.
Background
New Jersey's Constitution of 1947 lays the legal foundation for New Jersey's Civil Service System, requiring that employment decisions be based on merit – in fact, the New Jersey Civil Service Commission used to be called the Merit System Board.
To achieve this public policy, the Legislature adopted the New Jersey Civil Service Act. The Act sets out the framework of New Jersey's Civil Service System. The regulations adopted by the New Jersey Civil Service Commission implement the nuts and bolts of the system established by the Civil Service Act.
The Civil Service Act and the Commission's regulations govern the discipline of all New Jersey State employees, and the employees of the county and local governments which have adopted civil service – in other words, the vast majority of public workers in New Jersey.
Civil Service Discipline
An employee may be subject to discipline for:
1. An employee's violation of an employer's rules
2. An employee's incompetency, inefficiency or failure to perform duties;
3. Insubordination;
4. An employee's inability to perform duties;
5. Excessive absenteeism or lateness;
6. Conviction of a crime;
7. "Conduct unbecoming" a public employee;
8. An employee's neglect of duty;
9. Misuse of public property by an employee;
10. Discrimination by an employee, including sexual harassment;
11. Drug and alcohol abuse; and
12. Other sufficient cause.
Types of Discipline
Civil service discipline is classified as either "major" or "minor." Major discipline is termination or demotion, or a suspension or fine of more than five working days. Discipline which does not rise to the definition of major discipline is "minor discipline." Procedures vary for each.
The most extreme example of major discipline is "removal" (essentially, firing the employee for disciplinary reasons). Other non-exhaustive examples of infractions warranting removal or other major discipline include the following.
• Police officer sleeping on duty.
• DYFS specialist trainee waiving lighter in face of child during interview.
• Inability to perform the essential functions of the employee's position with reasonable accommodation because of disability is subjected to disciplinary procedures (although this     does not imply fault or malfeasance by the employee. In such cases, the burden of proof is on the employer).
• A prosecutor may, but is not required to condition entry into pre-trial intervention by a police officer upon the condition of the officer's loss of his office.
• Assault of a prisoner by correction officer.
• Theft by police officer, whether or not resulting in conviction.
• Incompetency or inefficiency.
• Fraternization by correction officer with inmate.
• Habitual tardiness.
Disciplinary Procedures at the Employer Level
Because public sector employers are government actors, whenever they act, including imposing discipline on employees, whether major or minor, they are "governed by principles of notice, due process and fundamental fairness." Thus, employers must give their employees notice of the charges and evidence against them, and give them a hearing for them to be heard in their own defense.
Appeals from Employer Discipline
The Civil Service Act and the Commission's regulations provide that major discipline may be appealed to the Civil Service Commission. However, they provide no procedure for appealing minor discipline.
Once final major discipline has been imposed by the employer (normally in a form called a Final Notice of Disciplinary Action, or a FNDA), the employee has twenty days to appeal to the Civil Service Commission. Where facts are disputed the Commission will transfer the case to the New Jersey Office of Administrative Law (known as the OAL), for a fact-based hearing (which is essentially a bench trial) before an administrative law judge (known as an ALJ). The ALJ will then make findings of fact and a recommended decision that the Commission can either accept, reject or modify. They Commission's final decision may then be appealed by either party to the Appellate Division of New Jersey's Superior Court, and then to the Supreme Court of New Jersey.
Minor discipline has much different appeal procedures. Because the Civil Service Act provides no appeal procedures, an employee wishing to challenge minor discipline must file an action in lieu of prerogative writ in the Superior Court. This too has an intensely short limitation period of only days to file. From there appeal may be taken to the Appellate Division and New Jersey Supreme Court.
Contact Us
If you have been disciplined by your civil service employer, call our employment lawyers at (973) 890-0004 or email us to speak with one of our employment attorneys. We can help.
For more information about our firm click here.