New Jersey Solid Waste Transportation: NJDEP Regulations
New Jersey solid waste transportation is highly regulated by the New Jersey Department of Environmental Protection ("DEP"). While most businesses in New Jersey require some level of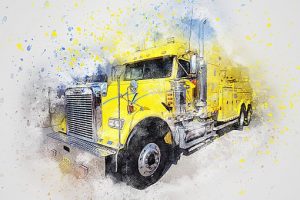 regulation, licensing, and/or registration, garbage hauling is a particularly scrutinized industry.
Part of the authorization process (and ongoing regulation) of solid waste transporters includes obtaining a Certificate of Public Convenience and Necessity ("CPCN"). A CPCN provides the State with specific information regarding a hauler's operations including hours of operations, owner information, exact fees and rates charged by that hauler to customers, territories (counties) served, and the financial condition of the company. Once a CPCN is obtained, the transporter must file annual reports (also known as utility reports) to update all of that information.
The requirement's for a CPCN are set forth in the Solid Waste Utility Regulations.  These rules and regulations are quite specific and far-reaching into many of the operations of the transportation company.
For instance, pursuant to New Jersey Solid Waste law, when service to a customer is interrupted and it appears that the interruption will continue for more than one day or one pick-up, a report shall be made to the DEP providing a full account and statement of the reasons for the interruption and the estimated duration thereof.
Also, no solid waste companies can enter into any kind of agreement (whether formal or informal) to eliminate competition in any particular area or location. Things that are considered as evidence of an agreement to eliminate competition include:
• Undercharging or overcharging customers;
• Employing predatory pricing practices;
• Using, assuming, disposing, controlling, etc. the assets of any other business without the prior approval from the DEP;
• Illegal disposal of solid waste; or
• Any other activity that has the intent or effect of creating an anti-competitive economic advantage for another transporter.
A solid waste collector must keep its books and records in accordance with generally accepted accounting principles (GAAP) and must maintain them in a designated New Jersey office. However, in some instances, the transporter may be able to keep the records outside of the State if they file a petition requesting authorization..
Documents and records (including disposal tickets, contracts, invoices, customer complaints, etc.) must be maintained for 5 years. However, it is advisable to maintain them for as long as practically and reasonably possible. These documents will also be important for completing the annual utility reports each year for the business which includes the requirement of a tariff regarding all schedules, rates, charges, and terms and conditions in effect for the company.
The DEP also has specific requirements for the terms and conditions of contracts between customers and transporters, including what events permit a transporter to discontinue services and the procedures which must be employed in doing so.
Similarly, the DEP has specific requirements for invoices to customers, including the requirement that all bills for waste transportation must include: the date of the bill, the date of the service, the size and number of containers, the frequency of services, the waste type, the disposal facility used, surcharges, taxes, total charges for services, etc.
The NJDEP has the power to suspend or revoke a License or Certificate when its holder has violated any law or regulation. Therefore, it is important for every transporter to actually read through the DEP's rules and regulations to ensure full compliance with their operation requirements.
McLaughlin & Nardi, LLC's attorneys are experienced with New Jersey laws and DEP regulations governing the solid waste industry and can provide consultation and advice for New Jersey solid waste companies seeking to either begin their new business in the waste transportation industry or to improve their operations and ensure legal compliance. To learn more about what we may be able to do to help, please visit our website, http://www.esqnj.com/ or contact one of our New Jersey lawyers by e-mail or telephone at (973) 890-0004. We can help.