New Jersey Amends Law Against Discrimination to Protect Employee Breastfeeding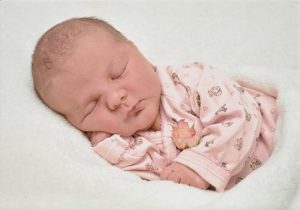 New Jersey's Law Against Discrimination gives employees some of the strongest legal protections against discrimination and harassment in the nation.  However, these protections have recently been expanded.  In one of his last acts as governor, Chris Christie signed the Legislature's amendment to the Law Against Discrimination its protections to include mothers who are breastfeeding.
The New Jersey Law Against Discrimination
The Law Against Discrimination was enacted in 1945, placing New Jersey at the forefront in protecting employees' from workplace discrimination.  Indeed, the Law Against Discrimination was the first statewide civil rights enforcement law.  Since then it has been amended many times by legislation and court decisions, always expanding and strengthening New Jersey's protections against discrimination.
The Law Against Discrimination prohibits discrimination in the terms and conditions of employment, including prohibiting harassment or the creation of a hostile work environment, based on the following characteristics:
race, creed, color, national origin, ancestry, nationality
age
marital status, civil union status, domestic partnership status
affectional or sexual orientation
genetic information, and refusal to submit to a genetic test or make available the results of a genetic test to an employer
pregnancy
sex, gender identity or gender expression
disability (formerly referred to in the statute and case law as handicap, but since greatly expanded)
atypical hereditary cellular or blood trait
liability for service in the Armed Forces of the United States, or being called to duty in the National Guard or Reserves, or training duty
Protection for Breastfeeding Added
The amendment to the Law Against Discrimination was sponsored by Assemblywomen Huttle, Andrezejczak, Muoio, Lampitt, McKnight, Pinkin and Mosquera, Assemblyman Mukherji and Senators Weinberg and Ruiz.  It was introduced on February 4, 2016, but not signed by Governor Christie until shortly before he left office on January 8, 2018.
The Law Against Discrimination now expressly provides that an employer may not discriminate against an employee – ie., treat her differently by firing her, demoting her, cutting her hours or pay, or in any other way treating her differently because she is breastfeeding.  Likewise, an employer and supervisors may harass an employee or create a hostile work environment for her because she is breast feeding.
These are existing protections for all classes of employees protected under the Law Against Discrimination.  However, the amendment extends further protections for breastfeeding employees.  It requires that:
in the case of a employee breast feeding her infant child, the accommodation shall include reasonable break time each day to the employee and a suitable room or other location with privacy, other than a toilet stall, in close proximity to the work area for the employee to express breast milk for the child, unless the employer can demonstrate that providing the accommodation would be an undue hardship on the business operations of the employer.
These protections also extend to expressing milk for breastfeeding mothers who have not brought their child to the workplace.
It would be difficult for an employer to prove that it could not meet the reasonable accommodation requirement.  It does not require extra days off or buying special equipment.  Rather, it just requires short breaks and privacy.
The Takeaway for Employees
New mothers do not have to choose between keeping their job and breastfeeding.  The amendment to the Law Against Discrimination now ensures new mothers can breastfeed or express milk at their workplace provided they do not unreasonably burden their employers, which breastfeeding or expressing milk in private is unlikely to do.
The Takeaway for Employees
The amendment does not place undue burdens on employers.  Protection for breastfeeding, in fact, can enhance productivity because it allows mothers to return to work and not be forced to choose between quitting or breastfeeding their children, thus allowing employers to retain experienced and qualified workers, and get them back to work sooner, thereby increasing productivity.
However, employers need to be aware of this additional requirement, and be sure to accommodate the new mothers working for them. Employers should update their workplace policies and manuals accordingly.
Contact Us
If you are an employer with questions about your new requirements, looking to amend your workplace policies and handbooks, or defending against claims of discrimination, we can help.  Our employment lawyers are experienced in helping employers in all aspects of employment law.
If you are an employee who has suffered discrimination, harassment or retaliation, or your employer refuses to accommodate your need to breastfeed or express milk, call us.  Our employment attorneys represent employees who have suffered discrimination or harassment.  We can help.
Call us at (973) 890-0004 or fill out the contact form on this page to schedule a consultation with one of our employment attorneys.