New Jersey Teacher Effectiveness and Accountability for the Children of New Jersey (TEACNJ) Act Requires Evaluations of "Effective" or "Highly Effective" For Acquisition of Tenure.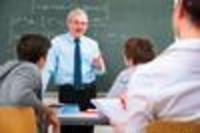 New Jersey recently enacted the Teacher Effectiveness and Accountability for the Children of New Jersey (TEACHNJ) Act. The TEACHNJ Act significantly changes the rules for the acquisition of tenure by New Jersey teachers and other New Jersey public school "teaching staff members." The TEACHNJ Act changes the time period of service prior to acquiring tenure, sets up uniform evaluation requirements as a prerequisite to obtaining tenure, and drastically changes the process for challenging discipline against tenured teaching staff members.
Tenure for a "teaching staff member" means she can only be dismissed or reduced in compensation "during good behavior" for "inefficiency, incapacity, or conduct unbecoming such a teaching staff member or other just cause," although tenured teaching staff members can still be laid off for economic reasons or declining enrollment provided that seniority is honored. It also provides tenured teaching staff members with procedural safeguards before they can have their compensation reduced or be fired.
"Teaching staff members" for tenure purposes include:
Teachers
Principals, other than administrative principal
Assistant principals
Vice-principals
Assistant superintendents
All school nurses, including school nurse supervisors, head school nurses, chief school nurses, school nurse coordinators, and any other nurse performing school nursing services
School athletic trainers
Such other employees as are in positions which require them to hold appropriate certificates
School business administrators shared by two or more school districts.
Schools are required to establish a school improvement panel and mentorship program for new teachers during their first year which the teacher must complete. The panel oversees the mentorship program. It must be "research-based" and enhance teacher knowledge and strategies in the core curriculum. It must pair first year teachers with effective, experienced teachers. The board must provide teaching staff members with ongoing professional development opportunities.

A school district must establish its standards and "rubrics" for the evaluation of its teaching staff members and submit them to the New Jersey Commissioner of Education for approval. The Commissioner is also required to establish his own rubrics for evaluations, which boards or districts can use instead of adopting their own. All evaluation plans must have four rating categories: "ineffective, partially effective, and highly effective." Collective bargaining agreements (union contracts) cannot conflict with these evaluation rubrics; if they do not conflict with the TEACHNJ Act, however, they are still mandatory subjects of negotiations.
In order to attain tenure in New Jersey, a teacher must receive a rating of "effective" or "highly effective" in her annual evaluations for at least two of her first three years after her mentorship year. There is no mentorship program for principals, assistant principals or vice-principals. Although the language of the statute is somewhat vague, they must receive "effective" or "highly effective" ratings in two of their first three years, and for the third and fourth years.
If a teaching staff member is struggling to meet her performance standards the board, principal and/or superintendant are required to provide her with additional professional development. The New Jersey teaching staff member and her supervisor must develop a corrective action plan to correct deficiencies if she is rated ineffective or partially effective.
The TEACHNJ Act requires the Commissioner of Education to establish regulations to carry out the Act, and these may determine the impact of the law. Regardless of those regulations, however, the provisions of TEACHNJ Act represent a drastic change in New Jersey's tenure system.
The help of a knowledgeable New Jersey employment attorney is therefore extremely important. McLaughlin & Nardi's attorneys have significant knowledge in this area. Maurice McLaughlin, in fact, wrote the definitive text on the area, New Jersey Public Employment Law, Education Edition (Gann Law Books, 1st ed. 2012)
E-mail us, or call (973) 890-0004 to speak with one of our New Jersey employment lawyers.