New Jersey's New Mass Layoff Law
New Jersey employees have significant protections during mass layoffs under New Jersey employment law.
In 1988 the United States Congress passed the Worker Adjustment and Retraining Notification Act (the "WARN" Act).  The Act went into effect in 1989.  The purpose of the Act was to try to assist employees with large layoffs or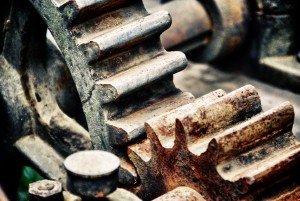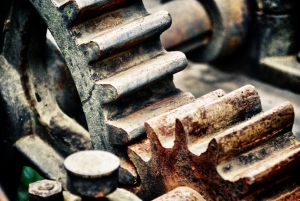 large plant or factory closures. The Act essentially required advanced notice and other assistance to workers so that they would have time to find other employment.
In December of 2007 New Jersey passed its own Act similar to the federal WARN Act which was officially called the Millville Dallas Airmotive Plant Job Loss Notification Act, but is often just referred to as the New Jersey WARN Act in reference to its federal counterpart.
In January of 2020, New Jersey anticipated making significant changes to the NJ WARN Act to provide greater assistance to employees. However, the Covid-19 pandemic put those changes on hold.  The amendments are now slated to become effective on April 10, 2023.
The NJ WARN Act originally applied to any individual or private business that had been in operation in New Jersey for at least three years and had employed 100 or more full-time employees at a given time.  The amendment will adjust this to apply to any private employer with 100 or more employees (regardless of full or part-time status). Essentially, many employers were avoiding application of the Act by making employees work just under full-time.
The NJ WARN Act originally applied to worksite shutdowns for 50 or more employees, layoffs of 500 or more employees, or an employment loss (mass layoff) of at least 33% of the workforce at any single site (as long as the 33% accounted for at least 50 people).  The amendment to the NJ WARN Act now applies to a transfer or termination of operations or a mass layoff during any continuous period of 30 days which results in the termination of employment of 50 or more employees (full and/or part-time). Notably, this amendment applies to employees "reporting to" a certain location and thus, likely will include remote workers as well. This also applies to an employer's layoffs anywhere within the State, and not just at a single site. Thus a layoff of 10 people at 5 sites in New Jersey would likely trigger this Act's requirements.
The primary goal of the WARN Act was to give employees' notice of an impending layoff of large quantities of workers.  The original NJ WARN Act required 60 days' notice.  The amendment requires 90 days' notice. This notice must go to each terminated employee, any collective bargaining unit, and the Commission of Labor and Workforce Development. That notice must now provide:
The number of employees being terminated/laid off;
The date of the termination/layoff;
The reason for the layoffs;
Information related to employment availability at the employer's other locations, if any, and information regarding the terms and conditions of that alternative employment;
Information regarding the employee's rights regarding wages, severance, benefits, pension or other application rights;
Severance pay information; and
A statement regarding the employees' right to receive counseling and other information regarding public programs, assistance and benefits, and rights under the law.
A significant change in the new Amendment is that there will be a mandatory severance requirement. Beginning April 10, 2023, employers must provide severance packages to all employees equal to at least one week's pay for each full year worked by the employee. This is calculated using the employee's average rate of pay of the prior three years or the employee's final rate of regular pay – whichever is greater.  If the employer provides less than 90 days' notice, the employer must additionally compensate the employee with another 4 weeks of regular pay.  This right to severance may be waived by the NJ Commissioner of Labor and Workforce Development.
It is important to remember that this Act goes into effect April 10, 2023 and thus has not been tested in the Courts yet which may leave room for uncertainties in its real world implementation.
Contact Us
 The employment attorneys at McLaughlin & Nardi, LLC are experienced with New Jersey employment law, and will continue to monitor the situation so that we can advise both employers and employees about their rights and responsibilities under these new mandates.  To learn more about what we may be able to do to help, please contact us by filling out the contact form on this page or call us at (973) 890-0004.