People Eating Tasty Animals Shouldn't Cybersquat: the Anti-Cybersquatting Piracy Act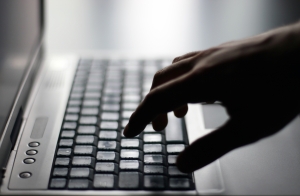 Businesses acquire rights in a trade name which they use in commerce, whether they register it or not. One of those rights is protection from "cybersquatting." This protection was added to the federal Lanham Act in 1999, which protects against unfair competition and is the main federal law protecting trade names, when Congress passed the Anti-Cybersquatting Piracy Act (known as the "ACPA").
Cybersquatters register domain names likely to be used by businesses – sometimes in the tens of thousands – and then attempt to sell them to businesses or people with similar names. Sometimes they register variations of popular trade names, which is referred to as "typosquatting." They may also use a program to obtain domain names already registered when the registrations expire, often using automated programs, which is referred to as "alert angling," "extension exaggeration" or "renewal snatching." The name cybersquattnig itself comes from the term "squatting," in which people trespass and occupy vacant buildings.

As the World Intellectual Property Organization ("WIPO"), an agency of the United Nations, has recognized, cybersquatting is a widespread and growing problem.
The ACPA defines cybersquatting as using, trafficking in or registering an internet domain name which is the same as or "confusingly similar" to a "distinctive" or "famous" trademark, with the "bad faith" intent to profit. Thus, to be protected, a mark must be "famous" or "distinctive." This means that it must either be unique or well known – it does not have to be the formula for Classic Coke or the name of an Oscar winner.
The domain name must also be used with the "bad faith" intent to profit from the goodwill someone else has built up in that name to be prohibited cybersquatting. The ACPA lists factors considered in determining "bad faith" in domain name registration, or cybersquatting. These include:
• Whether the registrant had previously used the domain name in good faith to legitimately offer goods or services;

• Whether the use was for a bona fide noncommercial or "fair use" accessible under that domain name;

• The registrant's trademark of the domain name or any other rights it might have in it;

• Whether the registrant attempted or offered to sell the domain name to the mark's owner (or some third party);

• Whether the domain name was the registrant's actual name;

• Whether the registrant acquires or registers multiple domain names which are confusingly similar or identical to others' marks;

• Whether the registrant intended to divert customers from the mark owner's website which could possibly hurt the owner's goodwill in the mark for its own commercial gain, or intended to harm the mark's goodwill;

• Whether the registrant provided false or misleading contact information in its domain name registration application;

• The extent or lack of the registrant's trademark or other rights in the domain name;

• The extent of the mark distinctiveness or fame.
It is not necessary for all of these factors to be met to find cybersquatting. Indeed, the fact that the mark was not registered as a trade name before the registrant acquired the domain name will not insulate it.
Several recent cases have interpreted the ACPA, but perhaps the most famous (or infamous) example of cybersquatting was the "PETA" case.
People for the Prevention of Cruelty to Animals is popularly known as "PETA." Michael Doughney was a former internet executive with a history of registering many domain names. He registered "peta.org" as his domain name. He wrote on the registration application that the domain name was for an educational organization named "People Eating Tasty Animals," which did not exist. He was well aware of PETA. He represented that his registration of "peta.org" did not infringe on any other party's rights. PETA sent Doughney letter requesting that he transfer the "peta.org" domain name to it, which Doughney rejected. Doughney said that if PETA wanted the domain name it could make him an offer. Doughney posted a statement that PETA had no rights to "peta.org," and "If they disagree, they can sue me. And if they don't, well, perhaps they can behave like the polite ladies and gentlemen that they evidently aren't and negotiate a settlement with me. . . . " Cease and desist letters in due course led to PETA suing Doughney, just as he invited it to do.
The court found that Doughney had wrongfully cybersquatted. Applying the ACPA's factors, the court found that peta.org caused people looking for PETA's website to be diverted; that Doughney obtained and continued to keep the domain name to make a profit for himself, even if he did not actually make any money; that Doughney had no intellectual property rights in the domain name; that "peta.org" was not Doughney's own name or a name otherwise identified with Doughney; that he had not previously used the domain name for any offer of goods or services; that by intentionally diverting customers he intended to and did harm PETA's goodwill in the mark/trade name; that he made offers and solicitations for PETA to buy "peta.org" from him; that Doughney made false statements on his registration application; and that he registered domain names which were identical or confusingly similar to marks or names of other famous people and organizations.
In short, the court had no problem finding that Doughney cybersquatted on "peta.org," and awarded the domain name to PETA.
The ACPA is an effective means to prevent speculators from obtaining a windfall by registering the name of some legitimate business which they have nothing to do with, and then extorting the business which does. In these cases, the ACPA provides not only for the award of the domain name, but damages, costs and in some cases attorneys fees.
Our New Jersey business attorneys are experienced in commercial litigation and all aspects of business law, and have been helping New Jersey businesses protect their rights for many years. To learn more about what we can do to help, please e-mail us or call one of our attorneys at (973) 890-0004.