Powell v. Wachovia New Jersey's Whistleblower Law Doesn't Protect All Complaints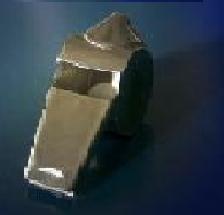 New Jersey's Conscientious Employee Protection Act ("CEPA") is New Jersey's whistleblower protection law. CEPA provides perhaps the broadest and strongest legal protections in the country against whistleblower retaliation. However, it does not protect against all employee complaints that an employer is doing something it shouldn't. In the recent case of Powell v. Wachovia Corporation, the Appellate Division of New Jersey's Superior Court once again defined the outer limits of what objections are protected.
CEPA: New Jersey's Conscientious Employee Protection Act, the "Whistleblower Law."
Among other things, CEPA prohibits employers from retaliating against employees who object to or refuse to participate in an employer activity, policy or practice which they reasonably believe violates a law, regulation or public policy, or which is criminal or fraudulent.
Examples of objections which New Jersey courts have found to be protected be protected under CEPA include:
What Happened Between Powell and His Employer, Wachovia
James Powell was a "benefits producer" for several insurance companies which were eventually acquired by Wachovia. As a benefits producer, Powell's job was to market, sell and place insurance policies provided by companies as employee benefits. Powell was an "at-will" employee. However, he and his fellow benefits producers at Wachovia's Wayne, New Jersey, were compensated under a contract from 1993 which had long ago expired. Under this scheme, they were paid fifty per cent of the revenue they generated.

Wachovia, however, unilaterally changed the payment scheme to a matrix which significantly reduced this compensation. Five of the benefits producers hired an attorney, who sent a letter which stated that the producers would go to court to enforce "their contractual commission arrangements." In response, the producers and Wachovia negotiated. Wachovia increased the producers percentage under the matrix, but not back to the 50/50 split of the expired 1993 Contract; they entered into an agreement with the new compensation terms.
Six months later, Wachovia fired Powell. Wachovia had a policy of auditing a percentage of its employees' e-mails to ensure that confidential customer information was not being disclosed. When one of the employee's in Powell's Wayne office was audited, lewd material was found. As a result, a computer forensic team conducted a wider investigation. Eight employees, including Powell, were found to have sent or stored inappropriate e-mails. They were fired, according to Wachovia because of company policy.
Powel's Lawsuit
Powell sued Wachovia. He alleged that Wachovia fired him because of his complaints about the new pay matrix, claiming that Wachovia's actions were both fraudulent and breached the producers' contracts.
The Appellate Division first examined whether the imposition of the matrix was fraudulent. It made short work of that argument. The Court explained that since Wachovia did everything out in the open — there was not a hint of deceipt.
The Takeaway: Setting CEPA's Boundaries
Rather, New Jersey's Appellate Division explained that, under the most generous interpretation of the facts, Powell's best case was that Wachovia had breached its contract with Powell and his fellow producers. This, the court explained, was beyond the boundaries of what CEPA proctected.
Whether the terms of someone's employment are unfair are private matters between the employee and employer. The producers who objected to the matrix were interested in their — and only their — commissions.
The Appellate Division thus explained that this argument was fatally flawed. Self-interest and trying to protect one's own contractual rights are not protected by CEPA. There is nothing wrong with trying to better one's position at work or object to a perceived breach of contract, New Jersey's Appellate Division explained. However, mere breach of the objector's own contract is not protected. Since Powell could not show that he reasonably believed that Wachovia had violated a law, regulation or public policy, or had acted in a way which was criminal or fraudulent, he could not support a CEPA claim. The Appellate Division therefore threw out Powell's $3,600,000 verdict the jury had awarded him in the trial court.
McLaughlin & Nardi's New Jersey Employment Attorneys
McLaughlin & Nardi's attorneys are experienced at representing both employers and emploees to all areas or labor and employment. To learn more about what our New Jersey employment lawyers can do to help, please e-mail us or call one of our attorneys at (973) 890-0004.