Solid Waste Transportation: CPCN's and Other Requirements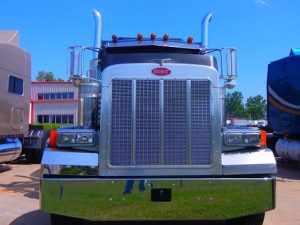 The New Jersey Department of Environmental Protection ("NJDEP") regulates, monitors, and enforces a wide range of environmental laws throughout the State, including things such as the transport and disposal of solid waste.
The State Legislature and the NJDEP have enacted numerous laws, rules, regulations, and reporting requirements for waste transporters in an effort to ensure the safe, clean transportation of waste throughout the State.
The process for becoming a licensed waste transporter generally begins with the formation and registration of a business entity such as corporation or limited liability company with the State of New Jersey and obtaining a federal Employer Identification Number (FEIN or EIN) with the Internal Revenue Service.  Next the company would need to obtain an A-901 license.  Obtaining that license from the NJDEP can be a long and invasive process requiring a significant amount of information to be provided to the NJDEP in addition to fingerprinting and background checks for all owners and key employees.  It is not uncommon for this process alone to take approximately one year.
Some transporters (who do not have previous experience in the industry) may additionally be required to consult with a solid waste expert or attorney and obtain a letter from that professional stating that the transporter has been advised of solid waste laws and regulations, and the business's compliance obligations going forward.
Most waste transporters must then also complete an application for a Certificate of Public Convenience & Necessity ("CPCN"). A CPCN may only be completed after an A-901 license has been obtained.  The CPCN seeks information similar to the A-901 including information regarding owners, locations, key employees, etc.  However, it also requires additional information such as proof of financial responsibility/financial condition, a schedule of proposed rates and/or prices which will be charged to customers, and an explanation of services to be provided with terms and conditions (also called "tariffs"), etc.
The solid waste transportation business must also register its vehicles and equipment and obtain decals identifying each item and illustrating its registered status.  Vehicles need to be registered as "commercial vehicles" with the New Jersey Motor Vehicle Commission.  This registration is specifically for the vehicles and equipment being used in the business.
The A-901 license and the CPCN (also referred to as a Utility Report) must both be renewed and/or updated every year.  The decal registration is every other year (on odd years).  It is therefore very important for every solid waste transporter to maintain detailed records.  By way of example only, the CPCN Annual Utility Report requires detailed information of every disposal facility where the waste transportation company deposited waste, what type of waste was deposited, how much was deposited, what was charged by the facility for the disposal, the county where the waste originated, the gross revenue received, etc.
McLaughlin & Nardi, LLC's attorneys are experienced with New Jersey's laws and regulations regulating  the solid waste industry and can provide consultation services for companies seeking to either begin their new business in the solid waste transportation industry or seeking to improve their operations to ensure compliance.  To learn more about what we may be able to do to help, please visit our website, or contact one of our New Jersey lawyers by e-mail or telephone at (973) 890-0004.