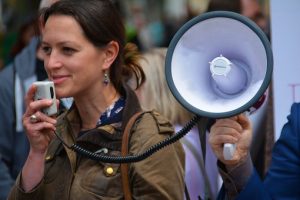 The New Jersey Civil Rights Act, the state counterpart to the federal law known as "Section 1983," is a powerful tool for government employees to protect themselves when their public employers violate their civil rights
After the Civil War, Congress passed a law known as "Section 1983."  Section 1983 was part of the Ku Klux Klan Act, also known as the Civil Rights Act of 1871.  The Act was passed at the urging of President Ulysses S. Grant as part of a series of measures during Reconstruction to protect the rights (and safety) of freed slaves in the South, who were facing increased violence and intimidation from the Klan and others.  Indeed, much of this was orchestrated with local government.  Section 1983 therefore made it illegal for someone to act "under color of law or authority" to deprive another person of their rights under the United States Constitution or federal law.  Essentially, it gave people a remedy for violation of their rights.  It allowed for civil suits, injunctions, punitive damages and the recovery of attorneys fees as well.  Over the years, Section 1983 has come to protect the rights of public employees from the denial of rights by local government employers.
However, New Jersey had no counterpart for a remedy for people deprived of their rights under the New Jersey Constitution or New Jersey law, which was not protected under Section 1983.  To resolve this gap, in 2004, New Jersey enacted the New Jersey Civil Rights Act to provide a remedy for violations of a person's civil rights protected by New Jersey laws or the New Jersey Constitution.  Like its federal counterpart Section 1983, the New Jersey Civil Rights Act protects public employees from deprivation of their civil rights by their local employers.  As currently interpreted by the courts, the New Jersey Civil Rights Act allows for suits only against local governments such as towns, cities, boards of education, counties and local government authorities (such as housing authorities, parking authorities, etc.).