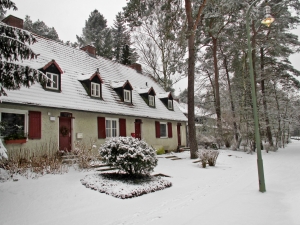 New Jersey residents face many financial issues – layoffs, business failures, depressed housing prices, reduced wages and overtime, high interest rates, credit card debt, loan and mortgage payments. For years, many New Jersey residents have been pursued by debt collection agencies and attorneys. While some individuals do owe money, some people hounded by debt collectors don't owe anything at all. Often, it is a case of mistaken identity, confused paperwork, or unrecorded payments. In other cases, New Jersey residents have encountered problems but resolved them with the lender, only to find that the debt collector (agencies or attorneys) don't get the word or chose to ignore it. The Federal Fair Debt Collection Practices Act has provided some measure of protection, but mainly in the areas of disclosure and communications and required notices by the debt collectors. Other than that, there was no federal help.
In July 2011, however, the United States Consumer Financial Protection Bureau, the new consumer financial watchdog, was created by the Dodd-Frank Wall Street Reform and Consumer Protection Act. The Bureau has drafted proposed regulations which would place the major debt collection agencies, including debt collection lawyers, under federal regulation and scrutiny. These regulations apply only to debt collectors recovering more than ten million dollars per year from consumers. It would also regulate and scruitinize credit reporting agencies, but again only the largest ones which earn seven million dollars or more from their consumer business. The regulations have just entered the proposal process, which begins a sixty day comment period before the regulations can become final. After that, undoubtedly, debt collection agencies will challenge the regulations in court; and the regulations themselves do not yet offer direct remedies to aggrieved residents. However, when they becomes final and allow for regulation and scrutiny of the debt collectors, including attorneys, the regulations are bound to have a positive impact on New Jersey residents hounded by debt collectors.
There are currently some federal remedies. For example, the federal Fair Debt Collection Practices Act requires that debt collectors disclose what they are, regulates the communications they can make, and requires them to verify the debt if demand is made by a consumer. Additionally, New Jersey's Consumer Fraud Act provides other significant remedies against unscrupulous or sloppy debt collectors, and significant penalties for violation.
Some might not think that this regulation is necessary. However, our experience has been that in many cases debt collectors go after the wrong people. Sometimes they simply get the wrong person. Other times payments were not recorded. Some people have worked out resolutions with lenders after they have fallen behind on payments, but the debt collectors (agencies and attorneys) refuse to honor or acknowledge the settlements.
Continue reading