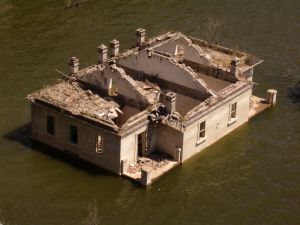 Recently New Jersey was impacted by a storm the likes of which has never been seen before in this area. In fact, the storm was so powerful and damaging that it was nicknamed Frankenstorm. Hurricane Sandy's destruction was unimaginable, causing many of its victims to lose power for days and many others to lose everything. Hurricane Sandy's victims will now have to start the recovery process. This will require rebuilding, for which they will need dedication, resilience, and financial assistance.
Many will seek financial assistance from their insurance companies. Filing insurance claims will therefore be the first step for most people who were affected. Sadly, many will find themselves uninsured or underinsured. Many other will be denied coverage because of policy exclusions. Another problem that will plague many New Jersey residents is that their damages were caused by a flood in areas that were never prone to flooding. These homeowners therefore did not carry flood insurance. All hope, however, is not lost.
New Jersey residents who do not have sufficient insurance coverage or were denied coverage should seek assistance from the Federal Emergency Management Agency ("FEMA"), assistance was recently extended to all twenty-one New Jersey counties. FEMA will cover losses which include damage to homes, personal property, and vehicles.
FEMA, however, will provide coverage to people who do now have insurance coverage or have insufficient insurance coverage to provide safe, sanitary, and functional housing. Additionally, FEMA will not provide financial assistance for homeowners who are making claims for secondary homes.
Continue reading