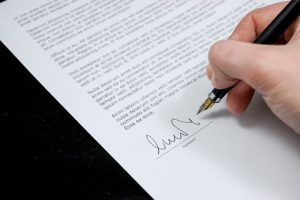 In a business dispute, a prevailing party is awarding damages awarded damages it can prove, typically awarded lost profits.  The "New Business Rule," however, has traditionally including recovery of lost profits for "new" businesses, because their lack of a track record makes estimating lost profits too speculative.  The is a longstanding rule in New Jersey commercial litigation.  However, several newer cases indicate that it may be on the way out and indeed may already be dead, and in any event courts strain to avoid its application.  This is logical, because another guiding principal of New Jersey business law is that equity requires that courts try to prevent a wrongdoer from profiting from its misdeeds at the expense of an innocent party.  The new cases lead to the conclusion that that it is questionable whether the New Business Rule remains valid at all.
Lost Profits as a Measure of Damages.
When one party to a contract breaches a contract the other party may recover compensatory damages, which are the natural, probable and foreseeable consequences of that breach.  As New Jersey's Supreme Court explained "[T]he goal is to put the injured party in as good a position as if performance had been rendered."  Lost profits are one of main elements which businesses can recover as compensatory damages in a breach of contract lawsuit.