New Jersey real estate law is enormously important – the purchase and sale of a home are often the largest transactions in many people's lives.  It is fraught with risks for both buyers and sellers.
For example, let's say you're buying a house and you receive a disclosure form from the sellers saying that there are no problems with the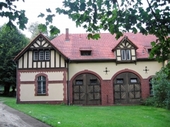 house, so you buy it and, lo and behold, there are significant issues.  Do you have any recourse?  The Appellate Division addressed that question in the recent case of Rogers vs. Conti.
Background: The Rogers vs. Conti Case