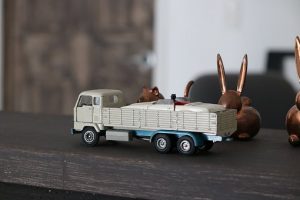 There is a large and complex body of laws which restrict and regulate the of waste transportation businesses in New Jersey.  Indeed, New Jersey has arguably the most stringent requirements and restrictions on the solid waste industry in the country.
The New Jersey Department of Environmental Protection ("NJDEP") has broad authority and power to control and supervise waste transportation and disposal through multiple statutes.  Indeed, the NJDEP has authority under New Jersey's Solid Waste Management Act as well as the Solid Waste Utility Control Act ("SWUCA").  The SWUCA took effect in 1970 as a result of a 1969 report published by the New Jersey Commission of Investigation which found that the solid waste business was heavily influenced and effected by organized crime.  As a result, initially the Board of Public Utilities, and later the NJDEP, was empowered to monitor rates being charged and services being provided by waste transportation companies.
There are also a number of regulations which have been created to effectuate the intent and goals of the Acts.   As a result, New Jersey solid waste collectors and haulers are subject to close regulation.  However, this regulation has actually lessened somewhat over time.  Indeed, while initially the Board of Public Utilities was actually permitted to set rates for waste transporters to charge, whereas, currently, now they only evaluate and monitor the rates being charged to ensure effective competition in the marketplace.