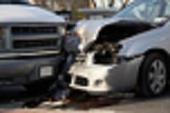 New Jersey requires each driver to have an auto insurance policy with "personal injury protection" or "PIP" benefits. As part of New Jersey's no-fault auto insurance legislation enacted in 1972, the Legislature required all auto insurance policies to provide "personal injury protection" or "PIP" benefits.
What is Personal Injury Protection?
PIP was designed to reduce litigation and bring down insurance rates by providing that a driver's own insurance policy will pay medical expenses for the insured's own injuries sustained in auto accidents regardless of fault. Standard PIP policies provide up to $250,000 of medical coverage, plus limited benefits for income continuation, essential services, and death benefits. Coverage may be increased for additional fees.
If you are injured in an accident you must notify your insurance company to begin receiving benefits.
What benefits does Personal Injury Protection provide?
A PIP policy will typically pay all reasonable hospital, medical, and related expenses incurred for treatment of injuries sustained in an accident. Typically, PIP benefits will pay for doctors, chiropractors, dentists, psychologists, therapists, and skilled nurses.
You will still be required to pay some medical bills because most insurance policies contain a deductible. The deductible can range anywhere form $250 up to $1,000. In addition, PIP is only responsible for eighty percent of your medical bills for the first $5,000. You are responsible for the remaining twenty percent of the medical bill. PIP will then pay for all remaining medical bills in excess of $5,000 up to the policy limit.
Continue reading