Appellate Division Issues First Published Opinion on the New Jersey Pregnant Workers Fairness Act
New Jersey's Law Against Discrimination and the Pregnant Workers Fairness Act
New Jersey employment law has long been in the forefront of protecting employees' civil rights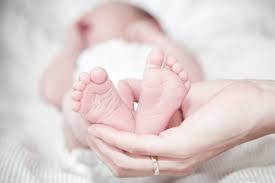 and prohibiting discrimination in the workplace.  While Congress did not pass Title VII until 1964, the Legislature passed the New Jersey Law Against Discrimination in 1945.  Since then the LAD has been expanded to protect more types of workers from discrimination because of who they are and give them a wider array of rights and protections.  Most recently, in 2014 the Legislature passed the New Jersey Pregnant Workers Fairness Act, again which amended the New Jersey Law Against Discrimination, this time to prohibit discrimination against pregnant workers, and to require reasonable accommodation for physical arising from pregnancy, recovery from childbirth, and breastfeeding.  It prohibited employers from penalizing employees for being pregnant.
The Appellate Division of New Jersey's Superior Court recently issued the first published opinion interpreting the New Jersey Pregnant Workers Fairness Act in the case of Kathleen J. Delanoy v. Township of Ocean.
Officer Kathleen Delanoy's Suit Against Ocean Township
Kathleen Delanoy was a police officer for Ocean Township.  Delanoy became pregnant with her second child and so advised her supervisors.  Under Ocean Township's Police Department's policy governing pregnant police officers, she was allowed to work a "maternity assignment," akin to a light duty assignment depending on her physical limitations, but according to the Department's "Maternity SOP" she first had to use all her accumulated paid leave time, which included all her vacation, holiday and personal days.  However, the Department's light duty policy, which did not cover maternity, had the same requirement to use accumulated paid leave time, but unlike the Maternity SOP, the light duty policy allowed the chief of police to waive that requirement.  Prior to Officer Delanoy's first pregnancy there were no policies for pregnant or disabled officers' assignments; both were instituted after Delanoy sued for discrimination after her first pregnancy.
Officer Delanoy's lawsuit alleged that requiring pregnant employees to use paid leave time, while allowing the chief to waive that requirement for other disabled employees amounted to discrimination against pregnant employees and a penalty for becoming pregnant, particularly when only three officers were female and the remainder of the officers in the Department were men.
After full discovery was exchanged, both sides filed motions for summary judgment.  The trial court denied Officer Delanoy's motions and granted the Township's, and dismissed her lawsuit.  She appealed and the Appellate Division reversed.
The Appellate Division's Analysis of the New Jersey Pregnant Workers Fairness Act
The Appellate Division explained that the New Jersey Pregnant Workers Fairness Act:
essentially has four distinct and important components: (1) language that prohibits unequal treatment of pregnant women in a variety of contexts, including the workplace; (2) provisions that require employers to provide pregnant workers, upon request, with reasonable accommodations that can enable them to perform their essential job functions; (3) a mandate that the employer must not "penalize" a pregnant worker for requesting or receiving the accommodation, and (4) an undue hardship exception to the reasonable accommodation provision.
Regarding the unequal treatment prohibition, the New Jersey Pregnant Workers Fairness Act expressly states that:
[It shall be an unlawful employment practice] [f]or an employer to treat, for employment-related purposes, a woman employee that the employer knows, or should know, is affected by pregnancy or breastfeeding in a manner less favorable than the treatment of other persons not affected by pregnancy or breastfeeding but similar in their ability or inability to work. In addition, an employer of an employee who is a woman affected by pregnancy shall make available to the employee reasonable accommodation in the workplace, such as bathroom breaks, breaks for increased water intake, periodic rest, assistance with manual labor, job restructuring or modified work schedules, and temporary transfers to less strenuous or hazardous work, for needs related to the pregnancy when the employee, based on the advice of her physician, requests the accommodation, unless the employer can demonstrate that providing the accommodation would be an undue hardship on the business operations of the employer. The employer shall not in any way penalize the employee in terms, conditions or privileges of employment for requesting or using the accommodation. Workplace accommodation provided pursuant to this subsection and paid or unpaid leave provided to an employee affected by pregnancy shall not be provided in a manner less favorable than accommodations or leave provided to other employees not affected by pregnancy but similar in their ability or inability to work. This subsection shall not be construed as otherwise increasing or decreasing any employee's rights under law to paid or unpaid leave in connection with pregnancy.

For the purposes of this section "pregnancy" means pregnancy, childbirth, or medical conditions related to pregnancy or childbirth, including recovery from childbirth.

For the purposes of this subsection, in determining whether an accommodation would impose undue hardship on the operation of an employer's business, the factors to be considered include: the overall size of the employer's business with respect to the number of employees, number and type of facilities, and size of budget; the type of the employers operations, including the composition and structure of the employer's workforce; the nature and cost of the accommodation needed, taking into consideration the availability of tax credits, tax deductions, and outside funding; and the extent to which the accommodation would involve waiver of an essential requirement of a job as opposed to a tangential or non-business necessity requirement.
The Appellate Division found that by requiring that pregnant employees use all their accumulated time off when that requirement could be waived for non-pregnant disabled employees, the two policies on their face provided unequal and less favorable treatment toward pregnant officers and thereby constituted unlawful pregnancy discrimination.   The Appellate Division therefore entered judgment in Officer Delanoy's favor on this claim.
However, the Appellate Division could not decide whether requiring officers to use accumulated time off before light duty or "maternity duty" constituted a failure to provide reasonable accommodation or that the difference between the two policies penalizes officers for being pregnant.  The Appellate Division then remanded those issues back to the judge in the Law Division of the Superior Court to be decided by a jury at trial.
However, the Appellate Division flatly rejected Ocean Township's argument that it had no duty to accommodate Officer Delanoy's pregnancy – this flies in the face of the plain language of the statute.
Contact Us
We represent employees who have suffered wrongful treatment because of their pregnancies or any other wrongful discrimination.  Call us at (973) 890-0004 or fill out the contact form on this page to set up a consultation with one of our employment attorneys.  We can help.