Appellate Division Issues New Jersey Employment Law Decision on Sexual Harassment and Notice Requirements
The Appellate Division of the Superior Court recently issued an opinion on New Jersey employment law discussing the nature of sexual harassment and when a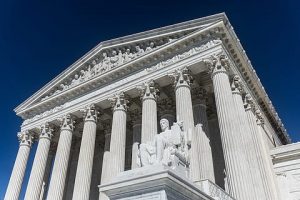 tort claim notice must be served in the employment context.
The Willis Case
In this case, Willis v. Walker, Fuller and the College of New Jersey, Ratarsha Willis was employed as a senior building maintenance worker by The College of New Jersey ("TCNJ"). Willis and Walker had a consensual affair, during with Walker recorded their tryst on his cellphone in flagrante delicto.  Willis did not report to Defendant Walker, but he could assign her work.  Walker advised Willis that he showed the video with other employees, including Fuller, because she was teasing Walker that "his penis was little."  Fuller, a supervisor, discussed the video with other TCNJ employees, but took no action to stop the conduct or report it to human resources.
However, four employees made complaints about the recording. HR contacted Willis about it, which was the first time she learned it had been distributed to a wider audience than Fuller.  Willis then filed a complaint with HR.  Willis alleged that Walker attempted to coerce her into dropping her complaint.  Walker was never fired, but resigned many months thereafter.  Fuller continued to be employed but was suspended.
Willis sued TCNJ, Walker and Fuller in the Law Division of the Superior Court of New Jersey for sexual harassment, invasion of privacy and emotional distress.  The Law Division judge dismissed Willis's case on summary judgment. Willis appealed to the Appellate Division of the Superior Court.  (Walker seems not to have participated in the Law Division proceedings or appeal.)
The Appellate Division upheld the dismissal of Willis's claims for emotional distress and invasion of privacy because the claims were torts (common law civil wrongs), and the New Jersey Tort Claims Act requires that before someone can sue the state or a local governmental entity (which includes public colleges) for a tort, it must submit a notice of tort claim to the entity within 90 days.  Willis admittedly didn't do this, but argued that a letter her attorney sent demanding compensation for the wrongs against her should have been deemed a tort claim notice.  However, while "substantial compliance" may satisfy the notice requirement of the Tort Claims Act, in this case the letter was missing much of the required information, including Willis's intent to sue.
However, the Appellate Division reversed the Law Division judge's dismissal of Willis's sexual harassment claims.  As a threshold issue, violations of New Jersey's Law Against Discrimination (the "NJLAD"), such as sexual harassment, are civil rights violations, not torts, and therefore do not require service of a notice of tort claim prior to suit.
Moving on, the Appellate Division explained that sexual harassment is conduct which would not have occurred "but for" the employee's gender, which was so "severe or pervasive" that a reasonable person would believe that it made the working environment "hostile or abusive."  The Court explained that it was Walker's playing of the video which he obtained without Willis's knowledge which constituted the sexual harassment, not the consensual sexual relationship.  This satisfied the "but for" element because there was no way to separate it from Willis's gender.
The Takeaways
There are some important takeaways from the case.
First, if an employee wants to sue its employer for torts which are not conferred by a civil rights statute, like the New Jersey Law Against or the New Jersey Conscientious Employee Protection Act (the New Jersey whistleblower protection law), then they must serve their employer with a notice of tort claim which contains the required information within 90 days from when the claimed wrong occurred.
Even though the relationship between Willis and Walker was consensual, spreading the tape clearly constituted sexual harassment. TCNJ's failure to fire Walker or Fuller certainly didn't help them avoid liability – HR knew and a jury could conclude that the college didn't take strong enough action.
Sexual harassment can be severe or That means a series of small actions can cumulatively constitute sexual harassment, or infrequent acts can be severe enough to constitute sexual harassment.  Indeed, New Jersey's Supreme Court has held that under the right circumstances a single word can constitute harassment (in that case harassment because of a public employee's race).
Contact Us
Our New Jersey employment attorneys represent public and private employees, and private employers in all aspects of New Jersey employment law, including sexual harassment.  Call (973) 890-0004 or fill out the contact form on this page.  We can help.