Appellate Division Reviews Law Enforcement Officer Discipline Under New Jersey Civil Service Law
The law invests law enforcement officers with significant authority.  New Jersey employment law therefore imposes on them a high standard of conduct.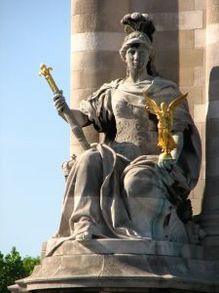 And while progressive discipline governs the review of disciplinary infractions, particularly in the civil service context, serious offenses can result in termination even for a first offense.  Sometimes these cases are close calls; some are not.  A New Jersey appeals court recently examined these principles in the case of In the Matter of Ruiz, City of Perth Amboy, Department of Public Safety.  The case is a good examination of some of these legal principles, even though the court found that it wasn't a close call.
Background
Benjamin Ruiz was police chief for Perth Amboy, New Jersey, a civil service jurisdiction.  After being charged in 2014, he was indicted on February 6, 2015 for official misconduct, theft of services and witness tampering.  He was suspended with pay and required to turn in his badge and gun.  He was acquitted by a jury of all charges on September 20, 2016.
However, he was he was indicted again on June 2, 2017 for identifying himself as a police detective and showing his chief's badge while suspended to a convenience store owner when the owner found him behind his store.  Ruiz was apparently looking at his paramour's house through holes in a fence behind the store. He was charged criminally with impersonating a police officer, stalking, and criminal trespass.  He was again acquitted him of all charges.
After he was initially charged, Ruiz was served on December 15, 2014 and December 23, 2014, with preliminary notices of disciplinary action (PNDA) for conviction of a crime; conduct unbecoming a public employee; misuse of public property, including motor vehicles; violation of multiple departmental rules and regulations; and other sufficient cause.
On June 2, 2016, the City issued Ruiz a Final Notice of Disciplinary Action (FNDA) terminating his employment.  Ruiz appealed to the New Jersey Civil Service Commission.  After his second indictment, and without issuing another PNDA, the City served him with another FNDA terminating his employment for insubordination, conduct unbecoming a public employee, neglect of duty, misuse of public property, other sufficient cause, and violation of multiple departmental rules and regulations.   Ruiz appealed this FNDA to the Civil Service Commission as well.
The New Jersey Civil Service Commission and Office of Administrative Law
The two appeals were consolidated by the New Jersey Civil Service Commission.  They were transferred to the New Jersey Office of Administrative Law (the OAL), where an administrative law judge (ALJ) held a three day hearing on the combined appeals.  The ALJ issued an initial decision recommending that the Civil Service Commission uphold the termination.  The ALJ explained that even though Ruiz had been acquitted of criminal charges, that does not bar an employer from proceeding with administrative charges for the same facts, as there are different burdens of proof.  The ALJ found that the City had met its burden and that the charges of conduct unbecoming, insubordination, violation of department rules and policy, and other sufficient cause were sustained.  While the other charges were not sustained, the ALJ found that the appropriate remedy was termination because of the seriousness of the underlying conduct by Ruiz and the high standard to which New Jersey law enforcement officers are held.
The Civil Service Commission accepted the ALJ's findings and sustained Ruiz's termination.  Ruiz appealed to the Appellate Division of the Superior Court of New Jersey
The Appellate Division
Ruiz argued that there was insufficient evidence to sustain the charges, and even if there was progressive discipline should have been imposed. He also argued that he should not have been terminated because he was not served with another PNDA before he was served with the second FNDA.  The Appellate Division made short work of these arguments and upheld the termination for the reasons in the ALJ's initial decision.
The Appellate Division went on to explain that appellate courts defer to ALJs' and administrative agencies' findings of fact and conclusions unless they are arbitrary, capricious or not supported by credible evidence, and that it found no reason to do so here.  It explained that Ruiz's failure to turn in his badge and gun when he was required to do so – especially since it was his duty as chief to enforce that rule – constituted insubordination.  Using his badge while suspended to falsely represent that he was on official police business was clearly unbecoming conduct.  Having department personnel use City parts and equipment to repair his personal vehicles while they were on the clock was clearly misuse of public property.
The Court explained that this conduct was so serious and severe that progressive discipline could not be utilized to impose a lighter penalty.  Police officers are held to a higher standard because of the trust and authority conferred on them, the Appellate Division explained, and here Ruiz abused his position as chief.  While progressive discipline is a valid legal doctrine which should be utilized where appropriate, here the infractions were so severe that nothing short of termination would be appropriate, even thought this was his first disciplinary offense.
Finally, the Appellate Division rejected Ruiz's argument that the discipline should be dismissed on procedural grounds because the City failed to serve him a PNDA before serving the second FNDA.  The second FNDA was merely an amendment to the original FNDA reflecting the later convenience store incident.  Ruiz had the full opportunity for discovery and a hearing at the OAL with notice on what the charges were.  He was in no way prejudiced.
The Takeaways
The fact that an employee may be acquitted of criminal charges does not mean the underlying facts cannot be used for discipline at the employer level for two reasons. First, there may be different requirements for the departmental infraction and the crime; the employee's actions may still violate departmental rules even if they are not a crime.  Second, the burden of proof to establish a departmental violation is considerably lower than that necessary to prove a crime.  So while the prosecutors might not have been able to prove an employee's crime beyond a reasonable doubt, and employer can still attempt to show that the employee's conduct met the lower burden of proof for administrative charges.
Appellate courts will generally not second guess findings of fact ALJ or administrative agencies such as the New Jersey Civil Service Commission.
Progressive discipline is a valid legal doctrine, but some infractions are so serious that they warrant termination for a first violation.
New Jersey law enforcement officers are held to a higher standard of conduct because of the high level of trust and authority which our society and government place on them.
Contact Us
Our New Jersey employment attorneys represent public and private sector employees in all aspects of employment law, including civil service disciplinary appeals.  Call us at (973) 890-0004 or fill out the contact form on this page to schedule a consultation with one of our New Jersey civil service lawyers.  We can help.