The law invests law enforcement officers with significant authority.  New Jersey employment law therefore imposes on them a high standard of conduct.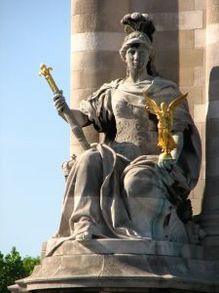 And while progressive discipline governs the review of disciplinary infractions, particularly in the civil service context, serious offenses can result in termination even for a first offense.  Sometimes these cases are close calls; some are not.  A New Jersey appeals court recently examined these principles in the case of In the Matter of Ruiz, City of Perth Amboy, Department of Public Safety.  The case is a good examination of some of these legal principles, even though the court found that it wasn't a close call.
Background
Benjamin Ruiz was police chief for Perth Amboy, New Jersey, a civil service jurisdiction.  After being charged in 2014, he was indicted on February 6, 2015 for official misconduct, theft of services and witness tampering.  He was suspended with pay and required to turn in his badge and gun.  He was acquitted by a jury of all charges on September 20, 2016.