As a result of the COVID-19 pandemic, the federal government passed the Families First Coronavirus Response Act ("FFCRA") on March 18, 2020.  This law includes two Acts providing for paid leave to be enforced by the US Department of Labor's Wage and Hour  Division.  They provide great protections for New Jersey employees which should help the economic recovery.
These 2 Acts are the Emergency Family and Medical Leave Expansion Act, and the Emergency Paid Sick Leave Act.  While the provisions were initially only supposed to apply from the effective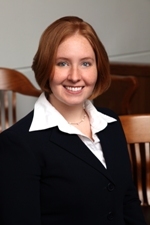 date of April 1, 2020 through December 31, 2020, they may be extended.  Much depends on the current standoff between Congress and President Trump.
The Emergency Paid Sick Leave Act applies to all employers with less than 500 employees.  No prior employment or employment history with the employer is required for employees to be covered. The Act generally provides for 80 hours (or 2 weeks) of paid sick leave to qualifying employees.