Changes to New Jersey's Family Leave Act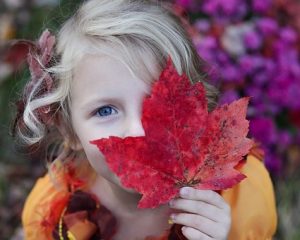 There are many types of medical leave benefits which exist in New Jersey for employees, and they are ever-expanding and evolving. There is the federal Family Medical Leave Act of 1993 ("FMLA") which allows an employee to take time off from work either for that employee's own medical issues or to care for a seriously ill family member. The FMLA allows an employee to take up to twelve weeks of unpaid, job-protected leave each year as long as the employer has fifty or more employees.
To supplement this, in 2008 New Jersey enacted the Family Leave Act. That law provided up to six weeks of paid time off for employees to care for sick family members or newborn babies. The FLA did not cover time off for the employee's own illness (because that is covered by New Jersey's Temporary Disability Insurance laws ("TDI")). Still, under the FLA, employees could take 6 weeks off to bond with or care for a family member and their jobs were protected during that period. The employee would receive up to 2/3rds of their normal weekly salary or wages (or approximately 66% of wages), up to a maximum of $650 per week. As with the FMLA, the FLA only applied to employers with fifty or more employees.
For an employee who had to be out for her own medical condition, pregnancy, or disability, that employee could file for TDI benefits. To qualify for TDI, an employee would need to be out of work for a medical reason for more than seven days. TDI benefits provide employees with up to 26 weeks of partial salary replacement. As with the 2008 FLA, the employee could receive up to 2/3rds of her normal wages. However, with TDI, that amount maxes-out at $637 per week.
While these leave benefits and policies have each been an important step in ensuring a safer and healthier workforce and avoiding unnecessary financial strain caused by medical conditions, New Jersey has continued to recognize the need for expanding and increasing the protections and benefits for workers in these types of particularly difficult situations.
For instance, in 2013, the State enacted the Security and Financial Empowerment ("SAFE") Act which required employers to permit twenty days of unpaid leave without taking disciplinary action if the employee was a victim of domestic violence.
On May 2, 2018, New Jersey enacted the Paid Sick Leave Act which requires employers (regardless of size) to provide 40 hours of paid sick time to covered employees each year. This Act covers time off in relation to: (1) the employee's own illness, (2) caring for an immediate family member's illness, (3) domestic violence situations, (4) closure of the employee's school, workplace, or childcare issues due to a public health emergency, and (5) a child's school-related conferences.
On February 19, 2019, New Jersey expanded the benefits under both New Jersey's FLA and TDI. For the FLA, the new law expands benefits from 6 weeks to 12 weeks. The law also increases the amounts to be paid from approximately 66% of normal weekly wages to 85 %, with a maximum of approximately $860 per week. (This change takes effect in July of 2020, and therefore the "maximum" may change based upon average salaries at that time.)
Further, instead of only applying to employers with 50 or more employees, the FLA will apply to those with 30 or more employees. The new law also expands the coverage to include caring for family members beyond immediate family. (This will take effect beginning June 30, 2019.)
Also, in line with the recent SAFE Act, the new law permits time off under the FLA for issues related to domestic violence or sexual assault, including both if the employee was a victim of such violence, or if the employee needs time off to care for a family member who was a victim. However, clearly, if the employee qualifies for TDI, the employee would not get benefits under both the FLA and TDI.
The attorneys at McLaughlin & Nardi, LLC are experienced with employment laws, particularly in relation to protections for employees, and can advise of both employers and employees on their rights about legal requirements in New Jersey. To learn more about what we may be able to do to help, please visit our website, http://www.esqnj.com/labor-employment-law-representing-employees.html or contact one of our New Jersey lawyers by e-mail or telephone at (973) 890-0004.