New Jersey's Appellate Division Issue Decision Important to Construction Contractors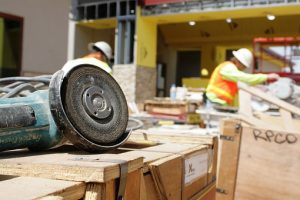 A recent decision in the case of Jacobs v. Mark Lindsay and Son Plumbing & Heating, Inc., by the Appellate Division of New Jersey's Superior Court examined the interplay between two very important laws – New Jersey's Consumer Fraud Act and the criminal "theft of services statute" in the context of a dispute between a contractor which wanted to get paid, and a homeowner who didn't believe the contractor had earned his fee. It contains important lessons for residential construction contractors.
The Consumer Fraud Act and Theft of Services
New Jersey's Consumer Fraud Act prohibits merchants from engaging in "unconscionable commercial practices." The Consumer Fraud Act applies to "home improvement contractors," and regulations issued by the Division of Community Affairs extend the Consumer Fraud Act's protections to specific requirements for contracts for "home improvement" work, including having a signed, written contract in the first place. The New Jersey Criminal Code makes theft of services a criminal offense.
The Jacobs Case
Jeffrey Jacobs hired Mark Lindsay and Son Plumbing and Heating, Inc. (MLSP), an HVAC contractor, to repair the air conditioning unit in his home. According to Jacobs, he was told by MLSP it would be an easy fix, costing between $500 and $800 in total. There was no written contract. MLSP made three trips, invoicing Jacobs each time. Jacobs paid the first invoice for $596.06, and the second for $575.55. However, he refused to pay the invoice of $298.22 for the third invoice after the technicians told him they still couldn't fix the problem. He also cancelled his first two checks. MLSP's owner told Jacobs that he would press criminal charges if Jacobs did not pay. Jacobs refused.
Thereafter, MLSP went to the Caldwell Police Department and filed a statement alleging theft of services, a criminal offense. The police charged Jacobs, but the Caldwell municipal judge dismissed the charges for lack of probable cause that Jacob's actions constituted theft of services. However, even though the charge was dismissed, Jacobs was a registered financial professional, so he was required to amend his Uniform Application for Securities Industry Registration or Transfer to reflect the charge, thus potentially affecting his livelihood.
Jacobs sued MLSP for violation of New Jersey's Consumer Fraud Act and malicious prosecution. Both parties moved for summary judgment, and the trial judge granted judgment in Jacobs's favor, ruling that there was no question of fact that MLSP committed consumer fraud in multiple ways, including the methods they used to calculate their fees and failing to have a signed, written contract before beginning work as required by the DCA's regulations implementing the Consumer Fraud Act's requirements for "home improvement contractors." The judge also found that MLSP engaged in an "unconscionable commercial practice" by filing a criminal complaint to collect a consumer debt in violation of the Consumer Fraud Act. The judge ruled that the malicious prosecution claim and the damages on the consumer fraud claims should be decided by a jury.
The parties then settled. MLSP agreed to pay Jacobs $45,000 on the amount of the consumer fraud judgment, and Jacobs agreed to dismiss the remaining claims. Their settlement agreement reserved MLSP's right to appeal the consumer fraud judgment, but Jacobs could still keep the $45,000 even if he won an appeal. New Jersey's Consumer Fraud Act awards triple damages to a prevailing plaintiff plus their attorneys fees and litigation costs. The parties agreed on the damages, but not the attorneys fees or costs.
Jacob's attorneys submitted an application for $247,701 in attorneys fees, plus an enhancement of $81,882.70 (allowable under the Consumer Fraud Act), and $24,377.39 in litigation costs, for a total award of more than $350,000. The trial judge grated Jacobs's attorneys only $19,800 in attorneys fees and no costs.
Jacobs appealed the amount of attorneys fees and refusal to grant costs, and MLSP appealed the summary judgment on the Consumer Fraud Act. The Appellate Division of New Jersey's Superior Court denied MLSP's appeal, ruling that it had waived its right to appeal the judgment when it settled on the amount of damages. However, it granted Jacobs's appeal and sent the case back down to the trial judge to award costs and to apply the correct analysis for attorneys fees, including attorneys fees for his defense of the criminal case which were a direct consequence of MLSP's consumer fraud.
A Laundry List of What Not to Do
This decision provides a laundry list of what not to do for home improvement contractors. These are some of the major takeaways:
• Do not start work without a written contract, even on "small" jobs, and even if you know the customer. Even aside from the Consumer Fraud Act, it's just good practice and makes collection easier. But with the Consumer Fraud Act and the DCA's regulations, it can be financial suicide not to have a written contract.
• Once you have a written contract, have a lawyer review it to make sure it complies with the technical requirements of the regulations – or better yet have an experienced lawyer draft it for you.
• Never threaten criminal prosecution to collect a debt. This is a classic violation of New Jersey's laws against the crimes of "Criminal Coercion" and "Theft by Extortion." In other words, it's blackmail.
• An invoice isn't good enough.
• If you have a customer who owes you money, do not file criminal charges, or at the least consult an experienced construction law attorney before you do. The better and safer practice is proactive negotiation and, if unsuccessful, a civil suit, but speak with an experienced construction attorney first.
Contact Us
New Jersey's consumer fraud laws have teeth. If you are a residential construction contractor or subcontractor, our construction attorneys can help advise you about how to comply with the Consumer Fraud Act and the regulations put out by the New Jersey Division of Consumer Affairs implementing the Consumer Fraud Act, writing contracts which comply with Consumer Fraud Act's and regulations' requirements, and defend lawsuits for consumer fraud. If you are a homeowner we can assist you with project contract review, negotiations and drafting, and with disputes with contractors regarding home improvement projects. Call us at (973) 890-0004 or fill out the contact form on this page. We can help.