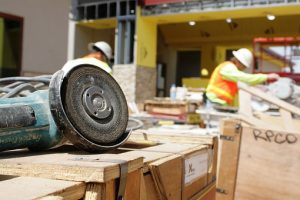 A recent decision in the case of Jacobs v. Mark Lindsay and Son Plumbing & Heating, Inc., by the Appellate Division of New Jersey's Superior Court examined the interplay between two very important laws – New Jersey's Consumer Fraud Act and the criminal "theft of services statute" in the context of a dispute between a contractor which wanted to get paid, and a homeowner who didn't believe the contractor had earned his fee. It contains important lessons for residential construction contractors.
The Consumer Fraud Act and Theft of Services
New Jersey's Consumer Fraud Act prohibits merchants from engaging in "unconscionable commercial practices." The Consumer Fraud Act applies to "home improvement contractors," and regulations issued by the Division of Community Affairs extend the Consumer Fraud Act's protections to specific requirements for contracts for "home improvement" work, including having a signed, written contract in the first place. The New Jersey Criminal Code makes theft of services a criminal offense.