The Appellate Division of the State Superior Court recently issued an opinion on New Jersey construction law in the case of In re Protest Of Contract Award For Project A1150-08, N.J. Executive State House Comprehensive Renovation And Restoration which has troubling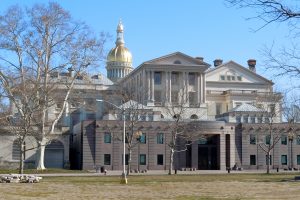 implications for contractors.  The decision is published, so it is precedent for future cases in which contractors challenge the award of New Jersey construction contracts by state and local governments.  In this post I won't dwell on the details of which contractor was right and which was wrong, but rather I'll focus on the Appellate Division's examination of the procedures followed, which is a cautionary tale about the ability of New Jersey construction contractors to meaningfully object to the award of public contracts.
Background
On November 15, 2019, the New Jersey Division of Management and Construction ("DPMC") awarded a contract for renovation and restoration of the New Jersey State House to Daniel J. Keating Company, the lowest bidder at $199,498,000.  Hall Construction Co., Inc., which had bid $205,777,000, was the second lowest bidder.