Educational Emergency Certificates and their Effect on Tenure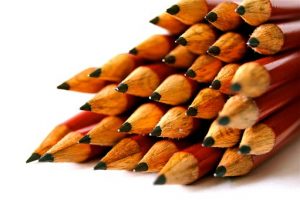 In New Jersey, certifications are generally required for all professional staff members in public schools and other institutions regulated by the New Jersey Department of Education.  There are various types of certificates based on the type of employment you are seeking (i.e., teachers, principals, school psychologist, etc).
Emergency certificates are issued to a limited amount of personnel within the educational services category including school social workers, school counselors, and associate library media Specialists.  For a full list of positions where emergency certificates may be issued, please visit New Jersey's Department of Education website.
The regulation governing emergency certifications is N.J.A.C. §6A:9B-5.12, which sets forth when, by whom, and for what reasons emergency certificates may be issued.  Emergency certificates may be issued at any point in the school year but, regardless of when they are issued, they expire on July 31st of each year.  They serve an important  purpose by allowing a board of education to apply for an emergency certificate for a candidate if that particular board of education is unable to locate a candidate with a provisional or standard certificate to fill the position.
Generally, emergency certificates can be renewed for a maximum of two years.  The one exception is made for emergency educational interpreter certificates, which may be renewed for a total of three years.  In order for an emergency certificate to be renewed, the board of education must demonstrate that the candidate who was issued the emergency certificate in the prior year has progressed towards receiving either a certificate of eligibility, certificate of eligibility in advanced standing, and/or a provisional/standard certificate.
An emergency certificate is considered substandard to a provisional or standard certificate and, by definition, an individual holding an emergency certificate is considered to be unqualified for the position.  Therefore, if you find yourself working under an emergency certificate for a school or other institution, it is important that you immediately begin the process towards obtaining a standard certificate as soon as possible.  This will benefit you in three ways: (1) it will allow you the opportunity to have your emergency certificate to be renewed; (2) it will begin the process to more secure employment; and (3) the years worked under the emergency certificate may count towards obtaining tenure.
The years that you worked under an emergency certificate may or may not be applied towards the four years needed to obtain tenure.  This is because an emergency certificate is not considered "proper certificate" similar to a provisional or standard certificate.  You cannot obtain tenure if the only certificate held during your employment is an emergency certificate, no matter how long you served under an emergency certificate.  Your service under an emergency certificate will only count towards obtaining tenure if you later acquire a standard certificate from the same and/or similar category from which you worked under the emergency certificate.  For example, if you were hired by a board of education under an emergency certificate for the position of associate library media specialist ("ALMS"), your years served will apply if you later obtain an ALMS standard certificate, but not if you obtain a standard certificate for director of school counseling services.
Having a knowledgeable New Jersey employment lawyer is important to have to determine your employment rights and when you are eligible for tenure protection.  McLaughlin & Nardi's attorneys have significant knowledge in this area.  To learn more about what we can do to help, please visit our website, email us, or contact one of our attorneys at (973) 890-0004.