New Jersey Employment Law Decision Examines Evidence Needed to Prove Whistleblower Retaliation
New Jersey whistleblower retaliation lawsuits turn on the question of evidence.  This is a frequent area of dispute in New Jersey employment law.  A New Jersey appeals court recently examined the evidence necessary to establish a claim of whistleblower retaliation under the New Jersey Conscientious Employee Protection Act, New Jersey's Whistleblower Law, in the case of Carol Smith vs. Konica Minolta Business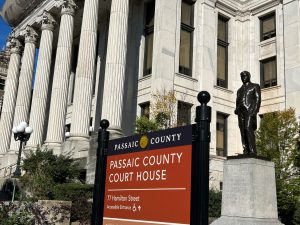 Solutions U.S.A., Inc.
Background
Carol Smith worked for Konica Minolta Business Solutions, U.S.A., Inc. ("KMBS") as a sales representative selling business document management technology and solutions for fourteen years.  She worked out of KMBS's Iselin office.  She used her own personal laptop throughout her employment.
Carol disclosed and objected to her supervisors that equipment ordering, delivery and installation at her customers, Jersey Shore University Medical Center ("JSUMC") and Hackensack Meridian Health ("HMH"), were being mishandled.  Her complaint was disregarded and within days her duties were reduced, and her involvement in the HMH account limited.  She nonetheless received complaints from HMH personnel about mishandled shipments and over $1,000,000 of fraudulent activity by KMBS.  She advised her supervisors of these complaints.  She was again disregarded, so she called the KMBS whistleblower hotline.  Her supervisors admitted that they were aware of Carol's complaints.
The manager of the whistleblower hotline sent a report to human resources detailing the substance of Carol's complaint, disclosures and harassment, without naming her.  Thereafter, Carol reported receiving further harassment.
She advised her supervisor that she had corroborating evidence of the fraudulent activity she reported.  Within one month KMBS terminated the employee who gave her the information, and demanded that Carol give it her personal laptop.  Carol agreed to give her laptop to the IT department for them to inspect it in her presence, and later to give KMBS copies of all work-related data on her laptop.  KMBS rejected both offers.  Her attorney requested the company's policy regarding inspection and surrender of personal computers.  Rather than comply, KMBS fired Carol allegedly because she purportedly refused to produce her laptop.
Carol's Lawsuit
Carol sued KMBS in the Law Division of the Superior Court of New Jersey for wrongful termination in retaliation for her disclosures of and objections to fraudulent activity in violation of New Jersey's Whistleblower Law, the Conscientious Employee Protection Act, known as "CEPA."  However, the trial judge dismissed her lawsuit.  Although the judge agreed that Carol reasonably believed that unlawful activity was occurring and her complaints constituted "whistleblowing activity," he maintained that she had failed to produce sufficient evidence that retaliation was the reason she was fired for the question to be submitted to a jury.
Appellate Division Explains Evidence Needed to Prove Whistleblower Retaliation
Carol appealed the dismissal to the Appellate Division of the Superior Court of New Jersey.  The Appellate Division reversed the trial judge's decision and reinstated Carol's lawsuit.
The court explained that:
To establish a prima facie claim under CEPA, a plaintiff must demonstrate:

(1) he or she reasonably believed that his or her employer's conduct was violating either a law, rule, or regulation promulgated pursuant to law, or a clear mandate of public policy;

(2) he or she performed a "whistleblowing" activity…;

(3) an adverse employment action was taken against him or her; and

(4) a causal connection exists between the whistle-blowing activity and the adverse employment action.

When a plaintiff establishes a prima facie claim under CEPA, the burden of persuasion shifts to the defendant employer "to rebut the presumption of discrimination by articulating some legitimate nondiscriminatory reason for the adverse employment action." If the employer meets that burden, the plaintiff then must prove the employer's asserted legitimate reasons were pretextual and not the real reason for the employer's discriminatory acts.
The trial judge based his dismissal on the fourth element which the employee must prove and therefore did not examine the rest of the test, and so that is what the Appellate Division focused on.  The Court found that Carol had, in fact, produced sufficient evidence that a reasonable jury could find that retaliation was the motive for firing Carol.  This evidence included Carol's multiple objections; the relatively close time between her complaints and her termination; the fact that her supervisors knew that HR was conducting an investigation of the activities about which Carol complained; and Carol's offers for KMBS to inspect her laptop.  Thus, even though HR did not expressly inform Carol's supervisors of her identity, there was more than enough evidence for a reasonable jury to infer that they had figured it out on their own and that was the real reason they fired her, not the laptop issue as they claimed.  Moreover, her offers for KMBS to inspect her laptop provide sufficient evidence for a reasonable juror to conclude that KMBS's claimed reason was no more than mere pretext for whistleblowing retaliation.
The Appellate Division therefore reversed and vacated the dismissal, and remanded the case to the Law Division of the Superior Court for a trial on the merits of Carol's whistleblower lawsuit.
The Takeaways
New Jersey's Whistleblower Law, the Conscientious Employee Protection Act provides strong protection for employees who object that their employers, supervisors or coworkers are violating law, public policy, or public or patient safety.
If, despite New Jersey's strong employee protections, the employer retaliates, New Jersey's Whistleblower Law provides a strong tool for the employee to seek redress.
Employers should be careful not to retaliate against their employees, and to ensure that their other employees do not do so as well. This does not mean that employees do not remain subject to discipline, but it shows that it is important to build a strong documentary record that the cause was a legitimate performance issue, not retaliation.
Circumstantial evidence can support a claim for whistleblower retaliation.
Document everything!
Contact Us
Our New Jersey employment attorneys represent employees in all aspects of New Jersey employment law.  We also help blameless employers defend against claims of retaliation.  Call us at (973) 890-0004 or fill out the contact form on this page.  We can help.