In February of 2021, Governor Murphy finally signed the long awaited "New Jersey Cannabis Regulatory, Enforcement Assistance, and Marketplace Modernization Act" which legalizes recreational, adult (at least 21 years old) use of marijuana (or "cannabis").
One of the major concerns which has existed since the very beginnings of this Act was how it was going to effect drug testing in the workplace and what job protections might need to be created in relation to employees' marijuana use.  The Act does address job protections.  However, while several sections of the Act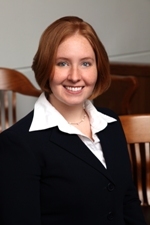 came into effect immediately, the employment-related provisions are not expected to take effect until the newly-created Cannabis Regulatory Commission establishes regulations providing specific procedures and rules for generally practices in compliance with the Act.  That Commission is supposed to do so within 180 days of the passing of the Act, bringing us to approximately August 21, 2021 before marijuana job protections will come into effect.
The Marijuana Act specifically prohibits employers from refusing to hire, firing, or taking some other adverse action against someone specifically because that person uses marijuana recreationally. Indeed, an employer cannot discriminate against an individual in compensation or in any terms, conditions, or privileges of employment based upon marijuana use outside of the workplace. Thus, marijuana use appears to have the same protections as other protected classifications such as race and gender discrimination.  Again, we will have to see how the Committee addresses this to see what the specific rules will be.