New Jersey Supreme Court Issues Important Decision on Waiver of a Teacher's Tenure Rights
New Jersey employment law has few more contentious areas than tenure rights for public school teachers.  I previously wrote about the Appellate Division decision in Parsells v. Board of Education of the Borough of Somerville.  The case was subsequently appealed, and the New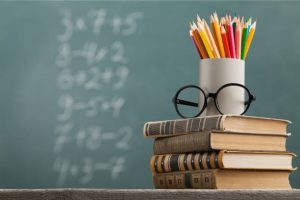 Jersey Supreme Court upheld the Appellate Division's decision while modifying it and establishing an important rule of law for when a teacher can be found to have waived her New Jersey tenure rights.
Background
Parsells was a full-time, tenured teacher with the Somerville Board of Education.  She sought and received a part-time position for the 2016-2017 school year with health benefits so that she could spend more time with her young son while continuing to work. In the spring of 2017 she went out on maternity leave through June 30, 2017 for the birth of her second child. She communicated her continued desire to work part-time to the Board.  She received no response until after the expiration of her maternity leave, when she received a voicemail that her part-time position would no longer include health benefits.  Parsells believed that she continued to have tenure in her full-time position, and was not advised otherwise.
She remained on extended leave through the spring of 2018.  The new superintendent advised her that for the 2018-2019 school year she could continue working part-time without benefits, or she could apply for a full-time position.  She returned to her part-time position without benefits.  She also applied for a full-time teaching position and "all other positions for which she was certified."  However, she was not hired for the full-time position, while other non-tenured applicants were.  Without benefits or a full-time position, she left and found work elsewhere.
Parsells' Appeal to the Commissioner of Education
Parsells filed a petition with the New Jersey Department of Education alleging that the Board violated her tenure rights by hiring non-tenured applicants over her. A hearing was held at the New Jersey Office of Administrative Law, where an administrative law judge ("ALJ") issued a decision recommending that Parsells' appeal be dismissed because she voluntarily relinquished her tenure rights when she voluntarily transferred to the part-time position.  The ALJ found that the board had no duty to advise Parsells that she was waiving her tenure rights.
The Commissioner of Education, however, rejected the ALJ's recommended decision.  The Commissioner  found that Parsells' rights were violated because she did not knowingly and voluntarily waive her tenure rights because the Board did not so advise her, finding that the Board had such a duty.
The Board's Appeal to the Appellate Division
The Board of Education appealed the Commissioner's decision to the Appellate Division of the Superior Court of New Jersey.  As I explained in my earlier post, the Appellate Division affirmed the Commissioner's decision, finding that school boards have a duty to advise employees that they may be waiving their New Jersey tenure rights when they voluntarily switch from a full-time to a part-time position, and if the board does not, it will be barred from claiming that the employee waived her tenure rights.
The Board appealed the Appellate Division's ruling to the Supreme Court of New Jersey.
The Supreme Court Modifies the Appellate Division's Ruling
The Supreme Court affirmed the Appellate Division's decision that the Board had violated Parsells' tenure rights.  However, it rejected the Appellate Division's ruling that boards of education are required to provide notice of the potential waiver of the teacher's tenure rights.
However, the Supreme Court held that traditional waiver principles applied.  Thus, in order for a teacher who voluntarily switches from full-time to part-time to be found to have waived her tenure rights, there must be sufficient evidence that she knew what she was doing.  In this case, the Supreme Court found that there was no evidence that Parsells had made a "clear, knowing, and unequivocal waiver" of her tenure rights.  The Supreme Court therefore affirmed the Appellate Division's decision that Parsells had not waived her tenure rights, and that the Commissioner of Education was correct in ordering her reinstated to her full-time, tenured position, and awarding her back pay.
The Bottom Line
A board of education is not required to advise an employee that she would lose her tenure rights if she relinquishes her position.  However, the board cannot later claim that she has done so unless she has made a valid waiver – ie., unless the board of education can show that she made a clear, knowing, and unequivocal waiver of her tenure rights.  Thus, a board would be well-advised to give such notice, or it may be barred from claiming the employee waived her tenure rights because it cannot prove that she clearly, knowingly, and unequivocally did so.  And unless it has given such notice, a teacher has a strong argument to make that she still has tenure and is entitled to her full-time position.  However, every case is different, and the outcome will depend on the evidence.
Contact Us
We represent teachers and other public employees in all aspects of New Jersey employment law, including tenure appeals.  Call us at (973) 890-0004 or fill out the contact form on this page to schedule a consultation with one of our New Jersey employment lawyers.  We can help.