New Jersey's Supreme Court Issues Major Decision on Disability Discrimination in Employment Law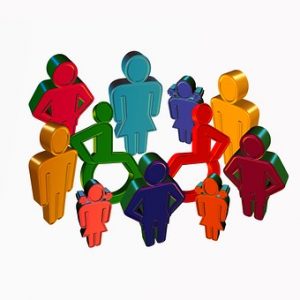 Our labor and employment attorneys represent employers and employees in cases of wrongful termination and discrimination.  This is an area of New Jersey employment law which generates considerable litigation.  New Jersey's Supreme Court recently issued an important opinion on when an employee may be terminated because her disability impairs her ability to perform the essential functions of her job.
Maryanne Grande had been a registered nurse for thirty years, and employed by St. Claire's Health System for ten years, from 2000 through 2010.  St. Claire's job description for a registered nurse included lifting fifty pounds from waist to chest "frequently" as an "essential" job function.  Grande suffered a series of injuries at work beginning in 2007.  Her final injury was suffered while she was preventing an overweight patient from falling.  Her doctor cleared her to resume full-duty work.  However, St. Claire's ordered her to undergo a physical with its own doctor, who said she could perform lifting only "occasionally," which it defined as "1-33% of the time."  However, the report also concluded that it was "improbable that this will significantly affect job performance ability."  The report also concluded that Grande could return to work with "altered duties."
Her own doctor again examined her and provided her with a form which said she could return to work with only certain limitations on lifting.  The next day Grande was fired.  She returned to her doctor, who cleared her to return to full-time duty with no restrictions.  However the termination was not rescinded.
Grande sued St. Claire's, claiming that her firing violated New Jersey's Law Against Discrimination, which protects against disability discrimination.  St. Claire's admitted that Grande's liable responsible because she could not perform her job up to St. Claire's "reasonable expectations."  So the case came down to whether or not Grande could meet her employer's reasonable expectations.
The trial court dismissed Grande's claims, and she appealed.  Eventually the case made its way to the Supreme Court of New Jersey.
The Supreme Court explained how this requirement can be proven.  Initially, all that need be proved is that the employee "was actually performing the job prior to termination."  If the employer then argues as a defense that the employee's disability prevented her from doing her job, the employer then bears the burden of proving. The employer "must prove" that it "reasonably arrived at its opinion that the [employee] is unqualified for the job. The employer must produce evidence that its decision was based on an objective standard supported by factual evidence and not on general assumptions about the employee's disability."
The employer has an additional burden beyond this.  New Jersey employment law requires the employer to actively investigate "the possibility of reasonable accommodation before firing, demoting or refusing to hire or promote a person with a disability on the grounds that his or her disability precludes job performance."  If the employee can do her job with reasonable accommodation, firing her because of her disability is illegal discrimination and violates the Law Against Discrimination.  Once the employee has put forth evidence either that she was actually performing the job, or that she could have done so with "reasonable accommodation."  The employer must then show that there was no reasonable accommodation that it could have given that would have allowed her to adequately perform her job.  What accommodations are "reasonable" depends on the employer and is evaluated on a case-by-case basis.
Indeed, it is important to note that in a "failure to accommodate" case, it does not matter if the employer had discriminatory intent.  If it failed to give the employee a reasonable accommodation it has violated New Jersey's Law Against Discrimination.
The takeaway for both employers and employees is that under New Jersey employment law an employee must be able to perform the essential functions of her job.  However, the employer must explore whether there are reasonable accommodations which would allow her to do so, and if there are it must make them available to her so she can continue working.  This is a sensible rule which balances the needs of employers to fulfill their mission with the needs of employees who can perform despite their disability.
If you have any employment law questions, please contact our attorneys.  We have a significant record of success representing both employers and employees in New Jersey labor and employment litigation.  You can e-mail us or call (973) 890-0004.