State Supreme Court Rules on Punitive Damages Against Government Employers Under New Jersey Employment Law
The State Supreme Court recently issued an important decision concerning New Jersey employment law.  In the case of Pritchett v. State, the Court confirmed that punitive damages are available against public employers under the New Jersey Law Against Discrimination and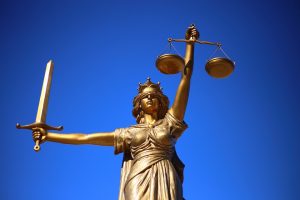 whistleblower protection laws, and defined the heightened standard under which trial judges must review such awards.
Background
Shelly Pritchett was a New Jersey State corrections officer.  She suffered injuries breaking up a fight between two inmates.  She received medical treatment and went on workers compensation leave.  She recovered from the injuries, but during her treatment it was discovered that she might be in the early stages of multiple sclerosis (MS).  She requested unpaid leave.  Her captain wanted to deny the leave, but was advised by human resources, her supervisor and the facility's deputy executive director of operations that the leave should be approved.  While the captain remained adamantly against it, the leave was approved.  However, Pritchett was told that no further extensions would be granted.
Follow-up testing determined that she was in the early stages of MS.  Pursuant to her doctor's recommendations she requested additional unpaid leave for treatment.  The leave was denied; her supervisors refused to give her the reason for the denial.  She was told she was expected to resign if she did not return on the original date.  She advised that she did not want to resign, but was told that if she did not resign by the end of the week she would be brought up on disciplinary charges.  She therefore applied for disability retirement, which was granted.  Through her union, she requested reinstatement.  The facility's American's with Disabilities Act (ADA) coordinator and Equal Opportunity Office agreed that the facility had violated Pritchett's rights by failing to engage in an interactive process with her to find a reasonable accommodation which would allow her to do her job and take care of her medical issues, but that it was a moot point since her request for disability retirement had been granted.
The Lawsuit
Pritchett then sued her employer in the Law Division of the Superior Court of New Jersey, arguing that it had violated the New Jersey Law Against Discrimination by failing to reasonably accommodate her perceived disability.  A jury decided in Pritchett's favor and awarded her $575,000 for emotional distress; $343,789 in back pay (past lost wages); $472,639 in front pay (future lost wages); and $433,483 in future pension benefits, for a total of $1,824,911 in compensatory damages.  The jury then awarded her $10,000,000 in punitive damages.  In addition, the court awarded Pritchett $78,367.65 in pre-judgment interest; $22,235.79 for her litigation costs; and $89,870 in attorneys' fees. The court therefor entered judgment against the State for $12,015,384.44.
The Appeal and the New Jersey Supreme Court's Decision
The State appealed. Eventually the case made its way to the Supreme Court of New Jersey on the issue of punitive damages.
The Supreme Court confirmed that punitive damages are available against government employers for violation of the New Jersey Law Against Discrimination (as well as the Conscientious Employee Protection Act, or "CEPA," New Jersey's whistleblower law) just as they are available from private entities.  However, because the source of punitive damages imposed on a public entity is public funds, and thus it is the taxpayers who are paying, the Supreme Court held that trial courts are required to review the award of punitive damages with "heightened scrutiny" to ensure the "reasonableness [of] an award of publicly funded monies for punitive purposes."   However, the Court did not impose "additional steps to the existing analytical framework, but rather required a more rigorous application of what is already in place as factors to be considered."
The Bottom Line
The takeaway from the Pritchett case is that punitive damages are available against governmental employers for violating the New Jersey Law Against Discrimination, as well as New Jersey's whistleblower protections.  However, courts will review the awards against public entities with greater scrutiny.  Thus, the bottom line is that while punitive damages are available against the government in these cases, they are tougher to get than in cases against private sector employers
Contact Us
Our New Jersey employment attorneys represent private and public sector employees, and private sector employers, in all areas of employment law, including all types of discrimination and harassment, such as disability discrimination, and whistleblower retaliation.  Call us at (973) 890-0004 or fill out the contact form on this page.  We can help.