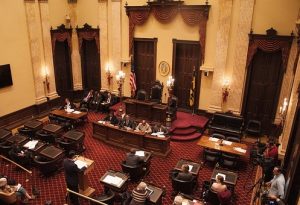 Montclair State University has spent the last decade or so trying to obtain approval from the County of Passaic and the City of Clifton to construct a roadway which would intersect with a county road. Both the County and the City raised concerns about the proposed development and Montclair State made significant efforts in an attempt to address those concerns. In 2014, Montclair State submitted an application to Passaic County for a permit to install traffic controls at the intersection.
Montclair State did not seek permission from Clifton or Clifton's Land Use Board based upon belief that, as a state organization, it was not subject to local regulations. Montclair State asserted this position largely based upon the 1972 New Jersey Supreme Court case of Rutgers v. Piluso.
The question in the Rutgers case was whether Rutgers University was subject to zoning ordinances of the town where it was located, Piscataway. Piscataway had an ordinance which restricted the number of matriculating students' "family dwellings" Rutgers could have. When Rutgers sought to build more, the town denied the request, citing the ordinance. Rutgers then brought a suit seeking a determination from the court that Rutgers was not subject to local zoning ordinances because it was an instrumentality of the State of New Jersey.