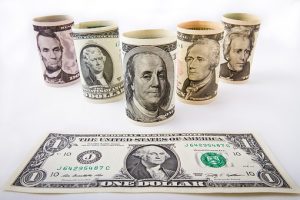 Fulfilling one of his campaign promises, Governor Phil Murphy signed the Diane B. Allen Equal Pay Act on April 24, 2018.  The Act amends New Jersey's Law Against Discrimination.  The main purpose of the Equal Pay Act is to close the pay gap between men and women.   Governor Murphy explained, "From our first day in Trenton, we acted swiftly to support equal pay for women in the workplace and begin closing the gender wage gap. Today, we are sending a beacon far and wide to women across the Garden State and in America – the only factors to determine a worker's wages should be intelligence, experience and capacity to do the job.  Pay equity will help us in building a stronger, fairer New Jersey."
While its main purpose was to protect women and close the gender pay gap, the Act protects against discrimination in pay because of an employee's immutable characteristic, such as race, religion, sexual orientation, age, etc.  The bill strengthens the Law Against Discrimination in several ways, and makes it one of the strongest anti-discrimination laws in the United States.
Pay Disparities Illegal.  The Act makes it illegal to pay members of a "protected class" at compensation rates, including both pay and benefits, less than other employees not in a protected class.  Protected classes include not just gender, but also race, religion, national origin, ancestry, age, marital status, civil union status, domestic partnership status, affectional or sexual orientation, genetic information, gender identity, gender expression, disability, atypical hereditary cellular or blood trait, liability for military service, nationality, refusal to submit to a genetic test, or refusal make available the results of a genetic test to an employer.