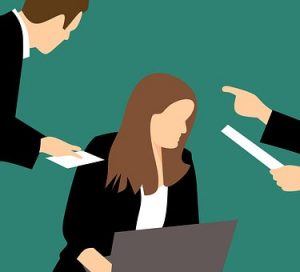 Gender discrimination is one of the most heavily litigated areas of New Jersey Employment Law. The United States Third Circuit Court of Appeals recently issued an opinion involving the issue of "sex plus" gender discrimination which will apply equally to New Jersey's state and federal courts.
What is "Sex Plus" Discrimination?
Although it didn't call it that, the concept of "sex plus" discrimination was first adopted by the United States Supreme Court in a 1971 decision involving Title VII of the Civil Rights Act of 1964, in the case of Phillips v. Martin Marietta Corp. In that case a woman applied for a job in which three quarters of the employees were female, and thus it was clear that the employer did not discriminate against women. However, it did not accept applications from women with pre-school age children, while at the same time it accepted and employed men with pre-school age children. The Supreme Court found that this was sex discrimination because it placed barriers to work on women that it did not place on them.